Watch Party: Manon with the English National Ballet
Kristy Stott, Theatre Editor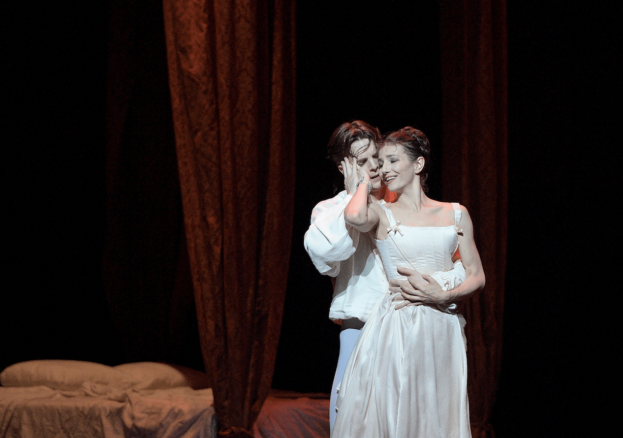 The English National Ballet's Wednesday Watch Parties continue with the romantic tragedy of Manon, a breathtaking journey of love, decadence and passion. Filmed at Manchester Opera House in 2018, this Sir Kenneth MacMillan's ballet classic will be available from Wednesday 24 June at 7 pm, for 48 hours, on Facebook and YouTube.
This classic ballet follows the story of Manon, a young woman torn between two lives: privilege and opulence with a wealthy gentleman, or innocent love with the penniless student she has fallen for.
Kenneth MacMillan's Manon is based on an eighteenth-century novel by French author Antoine François Prévost. Considered a controversial work of its time, Manon Lescaut was banned when it was first published in 1731 before it became hugely popular on the back of pirated copies. Since Manon's story was released it has inspired numerous adaptations, including a film by Henri-Georges Clouzot and operas by Massenet and Puccini.
Manon is the captivating heroine at the heart of this astounding production – beautiful and impulsive – she loves romance almost as much as she loves diamonds. Manon meets and falls in love with the young and handsome student Des Grieux and the pair elope to Paris. But when the wealthy Monsieur G.M. asks Manon to be his mistress she is torn between a life with Des Grieux and one of luxury. And wanting it all will be her downfall.
This breathtaking English National Ballet production was performed at Manchester Opera House in 2018, and only the second time that the production toured outside of London in the last thirty years. We're pleased that we get another chance to witness this ballet masterpiece. An experience to treasure.