Walking Tour: On Stage with Opera North
Carmel Smickersgill, Tours & Activities Editor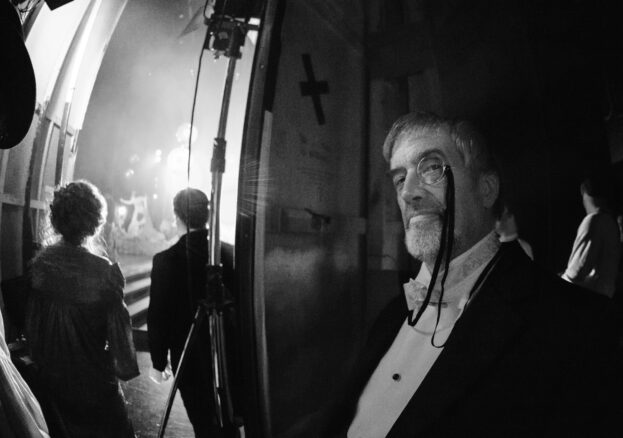 As part of East St Art's Hidden Histories of New Briggate project, the Grand Theatre is opening itself to curious people, giving you the chance to explore the resident home of Opera North from the other side of the curtain. Tread the boards of this Victorian, gold plated, red velveted gem of a venue and gain a better understanding of what life is like for those who work, create and perform there.
You'll be joined by the Opera company's resident history expert and Technical Manager, Peter Restall. What he doesn't know about the inner workings of the venue isn't worth knowing. He's someone with a wealth of stories to share and a total passion for opera.
Opera North is well known for their breath taking stage set. You'll get the chance to see the set designs up close and in detail. Don't be surprised by the juxtaposition of how things look from an alternative angle to the audiences, it's fascinating to learn how the clever and deft designs transform the stage. You'll also have the rare opportunity to look out into the ornate auditorium from the stage and imagine the feeling of the performers as they take the audience in before they've sung their first note.
At the end of the tour you'll have exclusive access to sit in on the dress rehearsal of Mozart's Requiem. This colossal and canonic piece of repertoire is being accompanied by a new commission by Neo Muyanga which incorporates the dancers of Phoenix Dance Theatre and the Opera North's South african partners Jazzart Dance Theatre and Cape Town Opera. Having the chance to see exactly how much work, passion and incredible craft goes into a performance like this would be such a treat for anyone interested in music and dance.
The performance was co-commissioned by Leeds 2023 and also supported by the British Council.
If you can't make the tour, check out some of the other activities taking place as part of the Hidden Histories of New Briggate project, or check out Opera North's Autumn season for more incredible performances.