Glorious Phantoms at Dunham Massey
Carmel Smickersgill, Tours & Activities Editor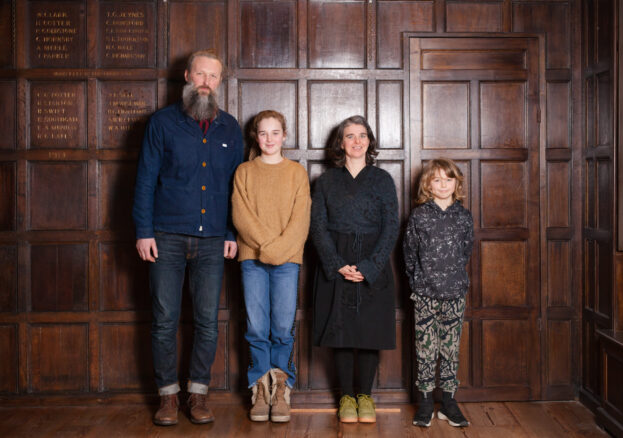 As part of the National Trust's UK wide programme People's Landscapes Dunham Massey will be marking the bicentenary of the Peterloo Massacre with a newly commissioned artwork. From 13 July until end September visitors to the Orangery at Dunham Massey will be able to see a film created by an artist family responding to themes of rights, responsibilities and freedoms. The film has been created to spark further conversations and thoughts around the topics.
The commissioned artist family are Grace Surman, Gary Winters and their two children Hope and Merrick. As performance artists who create engaging and family friendly work with evident political undertones, the piece is sure to be fun as well as thought provoking. Unearthing Passion and Protest is inspired by conversations with people about freedoms, rights and political change.
Dunham Massey has a link to Peterloo through its previous resident George Harry Grey. He became the owner of Dunham Massey in 1819 and at that time was serving as the Lord Lieutenant of Cheshire. He was part of the chain of command that ordered the Cheshire Militia to attend the protest, however, he wasn't present at the massacre on the day. An exhibition can also be found in Central Library from 6 July – 29 September displaying research carried out to dig deeper into Dunham Massey's connections to Peterloo and information on the family's artist processes.
The artist family have also created a film responding to Quarry Bank's connections to Peterloo which will be shown simultaneously in the mill at Quarry Bank as part of the Rights of the Child exhibition.
The piece is sure to be fun as well as thought provoking.
People's Landscapes, is a programme led by the National Trust, it aims to explore the ways in which their heritage sites have influenced and shaped our political climate. Turner-Prize winning artist Jeremy Deller is the artistic advisor on a programme of events and exhibitions across the country, working with artists to tell the stories of some very different places.
This project is supported using public funding by the National Lottery through Arts Council England and with additional support from Art Fund, is part of the National Trust's People's Landscapes programme.