Tree and Wood by Jony Easterby at Timber festival
Gemma Gibb, Associate Editor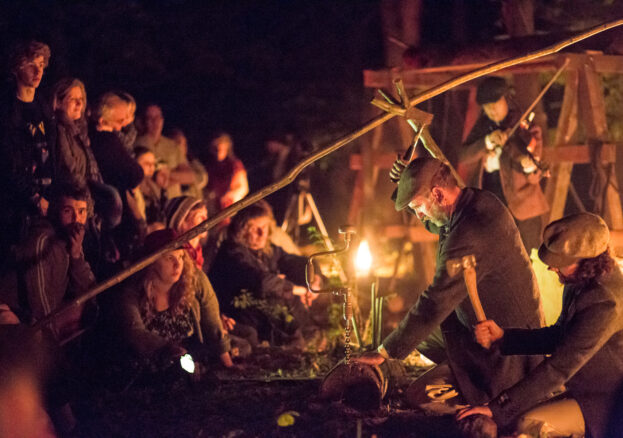 Leading artist and producer Jony Easterby is known for his dynamic sound and light works across the world. His recent immersive night time adventure For The Birds has wowed audiences across the UK, cementing his artistry in creating another level of transformative and experiential arts experiences in outdoor settings.
It's hugely exciting news (and entirely appropriate) that the English premiere of his brand new work Tree and Wood will be inviting adventurous festivalgoers to take a journey into the heart of the forest at dusk at Timber festival. This new immersive performance explores our relationship to the trees and woods we depend on for our survival (both past and present) through a journey through a series of installations, movement, song and music.
As darkness descends on the festival each evening, it promises to be a transformational and inspirational experience as the sounds of nature, labour, industry and song will transport festivalgoers through time and place through a series of installations, animated mechanics, music and performance.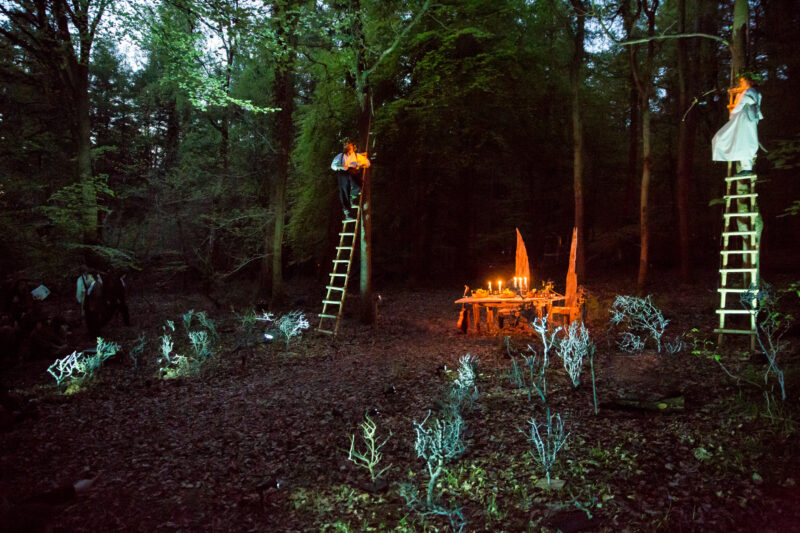 Tree and Wood is led and performed by Easterby himself with a killer squad of astonishing performers and composers including Nathaniel Mann (Dead Rat orchestra), Matthew Olden (Jungulator), Emily Willliams (Ember), Pippa Taylor on violin and Pete Flood on percussion.  This new work crosses boundaries and forms to create a "never before imagined world within the forest".
Expect another level too of technical ingenuity as DIM productions and Artisan en Bois produce an experience that fuses ancient and modern technologies to celebrate and mourn our trees and forests incorporating smell, touch and sound.
Tree and Wood will be a dreamlike realm within the National Forest, one of the country's boldest environmental projects as the first forest to be created at scale in England for over 1000 years. Pretty powerful stuff. We can't wait.