The Suppliant Women at Royal Exchange Theatre
Andrew Anderson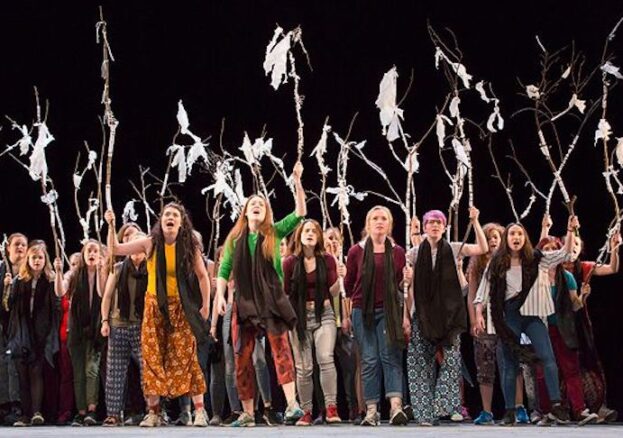 Here at Creative Tourist we like to think of ourselves as being pretty cutting edge (unless we're talking about pizza toppings, in which case we're classic all the way). A lot of the exhibitions, gigs and theatre shows that go up on here are either brand new, or else so nearly new that they've still got their showroom sheen. The Suppliant Women, however, is a bit different: it was written 2,500 years ago (making it older than Buddha, Jesus and Bruce Forsyth).
The plot has a number of twists and turns, but is essentially about a group of women – here played by a chorus of 50 recruited from across greater Manchester – who collectively escape from forced marriage. Unsurprisingly, the prospective husbands aren't too happy about this, and attempt to bring the women back. The question is: will their new protectorates turn them over?
Why has this play lasted so long, and why is the Royal Exchange putting it on now? Well, its central themes are the plight of refugees and conflict between the sexes, both of which mean it's perfectly suited for 2017 audiences – in fact, for audiences of any era. Plus this new adaptation is by David Greig, who has proven himself a class act with two Best of Edinburgh awards – the only playwright ever to pick up a pair.