The Secrets of Fairfield Moravian Settlement
Carmel Smickersgill, Tours & Activities Editor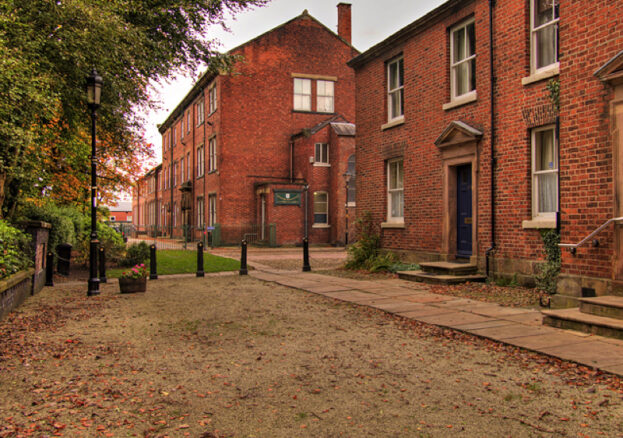 Manchester has been a welcoming city to people of all religions, cultures and backgrounds for centuries and in the 18th Century a group of Moravians chose the outer limits of the city to build their idyllic home. Join expert guide Johnathan Schofield as he explores this well preserved sanctuary of homes next to a stunning Moravian church in Fairfield.
Starting at 10:30 am you'll explore at least one period building as well as making stops throughout the village learning the story of this religious group. Johnathan has a brilliant ability to bring out the human side of a historical place. Putting the emphasis on the people's lives, the things they enjoyed, the hardships they faced and the hottest village gossip of the time, making it easy for us relate to them now despite the passage of time.
The Moravian Church has its origins in ancient Bohemia and Moravia (now the Czech Republic). It was started when Greek missionaries converted these ancient lands to christianity and the people developed their own translated bible and religious practises. The 18th Century was a time in which a lot of Moravian followers moved to spread their mission throughout the globe, which is what led to the building of the Moravian Church and surrounding village in Fairfield.
discover a way of life which may seem totally different to what we know now
From leaving the main roads, you would think you've travelled in time. The beautifully preserved buildings offer a unique insight into the lives and culture of these people. Follow Johnathan Scofield into the heart of this community and discover a way of life which may seem totally different to what we know now but was built on the two social pillars of community and faith.