The Scarecrows' Wedding at Z-arts
Sarah Gaffney-Lang, Families Editor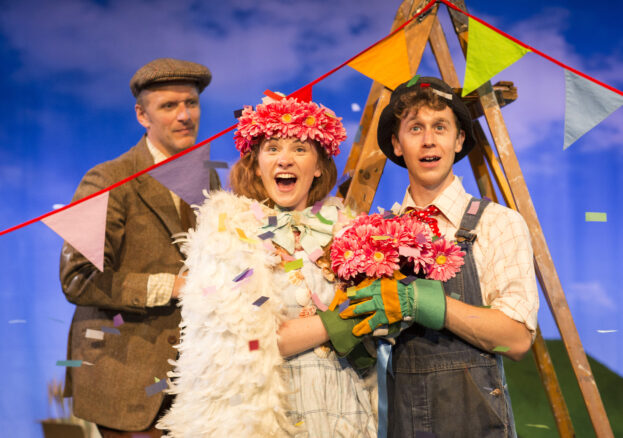 Z-arts invite you to join them this Christmas for the best wedding ever, the best wedding yet, the wedding that no-one will ever forget… It's The Scarecrows' Wedding of course! This award-winning adaptation of Julia Donaldson and Axel Scheffler's bestselling book is brought to you by Scamp Theatre, as part of a UK-wide tour.
★★★★ Enchanting and hilarious. Bags of sheer family fun (The Stage).
After the success of Stick Man, Scamp Theatre return in their inimitable style with an enchanting production, full of humour, joy and of course, wedding bells! Betty O'Barley and Harry O'Hay are excellent scarecrows. Their wedding plans are all coming together until Harry leaves Betty's side and the devilishly smooth Reginald Rake tries to take Harry's place. Harry has set off on a journey to find flowers for the big day with a rather slow snail as a guide. Will Harry make it back in time to save their special day?
Director, Eva Sampson (The Tide, Young Vic, Rudolph, Leeds Playhouse) comments,
"I'm delighted that The Scarecrows' Wedding will be heading out on tour again this year. A lot of love has gone into making this show – a folk musical for all the family! We can't wait to
share it with audiences across the UK".
It's a heart-warming love story brought to life with live music and colourful costumes. A magical hour of smiles and laughter that makes a perfect Christmas treat for the family.
This event is recommended for children aged 3 years plus.