The Royal Ballet: The Cellist
Kristy Stott, Theatre Editor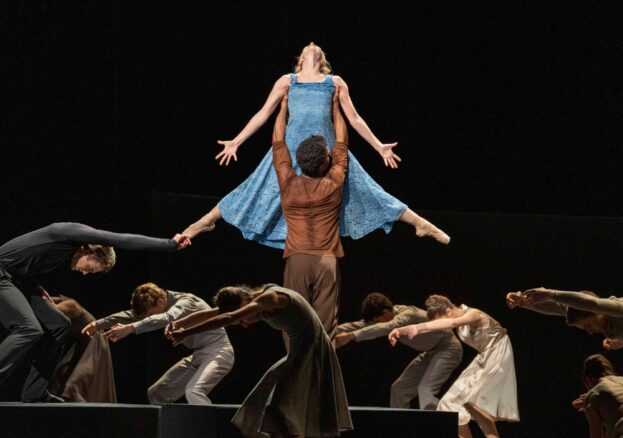 A lyrical memoir of the momentous life of the British cellist Jacqueline Du Pré, The Cellist is Cathy Marston's first Main Stage commission for the Royal Opera House. Romantic and moving, joyous and tragic, The Cellist draws on the wonderful talent of The Royal Ballet to tell the moving story of the cellist's life. The Cellist was first performed by The Royal Ballet in February 2020, with this recording first broadcast live to cinemas on 25 February.
Widely regarded as one of the greatest cellists of all time, this is a celebration of Du Pré's life. A musical genius noted for her passionate performances, her recording of Elgar's cello concerto is considered one of the greatest in classical music history. A beautiful depiction of the highs and the lows; from her discovery of the cello, and becoming one of the most extraordinary players of the instrument, to her frustration and struggle with multiple sclerosis.
In portraying Du Pré's condition, choreographer Cathy Marston drew on her own mother's experience of MS, which affects the brain and spinal cord, as well as consulting with others living with the condition and Du Pré's friends and husband, conductor and concert pianist Daniel Barenboim.
Featuring some of the most stirring and powerful cello music from Elgar, Beethoven, Fauré, Mendelssohn, Piatti, Rachmaninoff and Schubert, Philip Feeney's score is a homage to the cello itself.
While you're here…be sure to check out our full (and frequently updated) guide to the best online things to do in Manchester and the North.