The Political History of Smack and Crack at Mustard Tree
Kristy Stott, Theatre Editor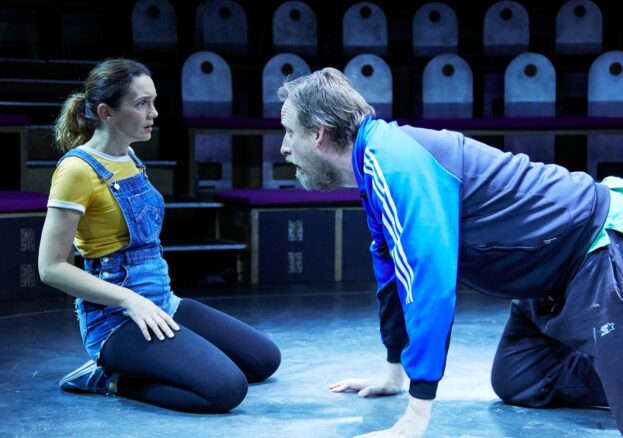 You may recall that The Political History of Smack and Crack was presented as a rehearsed reading at HOME Manchester's PUSH Festival earlier this year. Now following further development and award-winning runs at both Edinburgh Fringe and London's Soho Theatre, The Political History of Smack and Crack jubilantly returns to Manchester to play at Mustard Tree.
Supported by The Lowry, this special run of performances will be performed as part of the 'With One Voice International Arts and Homelessness Summit and Festival' at Mustard Tree in Ancoats. This unique festival seeks to connect people who are or have been homeless with academics, policy makers and arts practitioners from around the world; showcasing performances, films and exhibitions by some of the best local, national and international groups.
Both entertaining and urgent, The Political History of Smack and Crack has been described as both 'riotously entertaining and deeply moving' by The Stage. Writer Ed Edwards has used his own experience surrounding dependency, rehab and narcotics, and time served in jail during the early 90's as inspiration for this unique drama-documentary which examines the history of heroin use in Manchester.
Chronicling the fallout for communities crushed by the heroin epidemic at the height of Thatcherism, the play follows two ill-starred lovers (played outstandingly well by Neil Bell and Eve Steele) from the 1981 Moss Side riots through to the present day streets of Manchester. Directed by Cressida Brown, the narrative moves both forwards and backwards, indicating the effect of long-term drug use on the perception of time and memory. This arresting, though alternative love-song explores how a whole generation was destroyed by the heroin epidemic in Manchester.
Through cycles of addiction and recovery, The Political History of Smack and Crack digs deep in using Edwards' own experience of narcotics dependency to probe how the politics of the 80s trapped people within a cycle of poverty and addiction.
Early booking is essential as there will be limited seating for these performances.