The Picture of Dorian Gray – online
Kristy Stott, Theatre Editor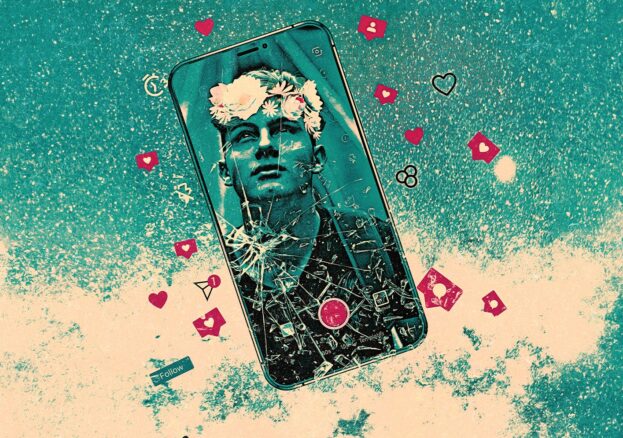 This March a contemporary digital adaptation of the Oscar Wilde classic, The Picture of Dorian Gray, will be available for audiences to watch at home.
Written by Henry Filloux-Bennett and directed by Tamara Harvey, we understand that the adaptation is set to expand the theatrical form – using elements found in radio plays, films, documentaries alongside traditional theatrical techniques.
Set to the backdrop of a profile photo obsessed, filter-fixated world.
Launching Wilde's Faustian tale bang into the twenty-first century, the play will be set to the backdrop of a profile photo obsessed, filter-fixated world where online personas and reality merge. Fuelled by Instagram, Facebook and dating apps, influencer Dorian Gray will be played by Fionn Whitehead, star of Dunkirk and Black Mirror: Bandersnatch. Selling his soul to keep his social profile on top and to project his 'perfect' self, he lives his life online – broadcasting to the world. But slowly his mental health starts to decline and corruption and murder begin to creep into his world – soon the true and horrific cost of his deal will need to be met. The impressive all-star cast also includes Joanna Lumley, Emma McDonald, Alfred Enoch, Russell Tovey and  Stephen Fry.
Strikingly significant for audiences today.
This adaptation feels timely and relevant; since the Covid-19 pandemic struck we've all been living our lives online, more so than ever before. Zoom meetings and video calls along with social media have served to keep us connected. However, those digital connections often come with a darker side too – deterioration in mental health, online manipulation and an overwhelming sense of isolation. Wilde's beloved masterpiece explores overarching themes – the superficial nature of society, the negative effects of influence and following and the supremacy of youth and physical attractiveness – which remain strikingly significant for audiences today.
Recommended for those over the age of 16, The Picture of Dorian Gray has been co-produced by the Lawrence Batley Theatre, with Bolton Octagon announced as a partner venue for the production.