The House of Bernarda Alba at the Royal Exchange Theatre
Polly Checkland Harding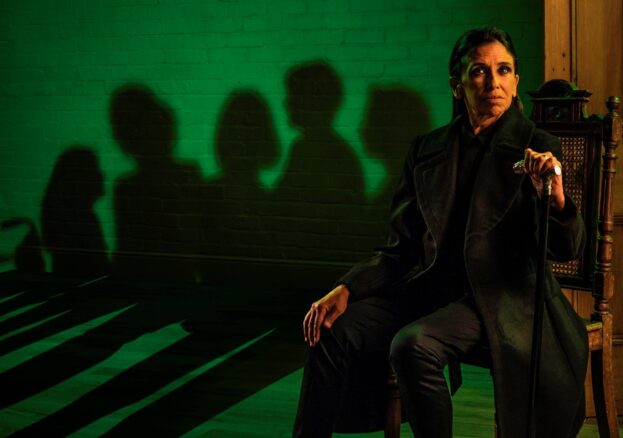 The Olivier Award winning Kathryn Hunter makes a striking lead for this interpretation of Federico Garcia Lorca's The House of Bernarda Alba at the Royal Exchange Theatre, a co-production with the groundbreaking Graeae Theatre Company. The actress has demonstrated her extraordinary transformative powers in productions as diverse as Kafka's Monkey, in which she played a chimpanzee taught to behave like a human, and The Emperor, in which she played a diverse range of characters.
Graeae is a world-leader at weaving together the talents of Deaf and disabled actors with accessible performance methods including British Sign Language, Audio Description and Captioning. This pioneering approach has lead to acclaimed productions including Blood Wedding and The Iron Man – and will now result in a bold reimagining of Lorca's fierce exploration of female identity, sexuality and power in The House of Bernarda Alba. Hunter plays the title role; Bernarda Alba is a matriarch who, at her husband's death, imposes an eight-year period of mourning on her five daughters, during which they must avoid contact with the outside world. This pressure cooker set-up leads to an explosive unmasking of loyalty, desire and defiance.
The House of Bernarda Alba is directed by Graeae's Artistic Director Jenny Sealey, who co-directed the London 2012 Paralympics Opening Ceremony. Under Sealey's direction, and guided by Graeae's extraordinary 'Aesthetics of Access', Lorca's final masterpiece is set to come to life in startling and unique ways at the Royal Exchange.