The Hallé – The Event Horizon
Johnny James, Managing Editor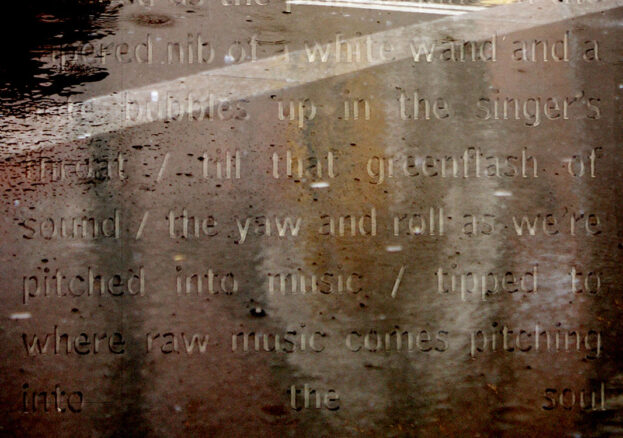 SIMON ARMITAGE the event horizon
AARON COPLAND Quiet City
HANNAH KENDALL Where is the chariot of fire? (World Premiere)
ALEXANDER GLAZUNOV Concerto for Alto Saxophone
MAURICE RAVEL Mother Goose Suite
Jonathon Heyward CONDUCTOR
Simon Armitage POET LAUREATE
Jess Gillam SAXOPHONE
For the third concert in their streamed Winter Season, the Hallé will be joined by poet laureate Simon Armitage, virtuoso saxophonist Jess Gillam and Former Hallé Assistant Conductor Jonathon Heyward.
Together, they'll recall a memorable occasion – the 2019 opening of the Oglesby Centre at Hallé St Peter's – beginning, as then, with the Poet Laureate Simon Armitage reading 'the event horizon', his poem set in steel at the entrance to the auditorium.
Thereafter, orchestral colours are to the fore: Copland's haunting portrait of urban solitude, Quiet City, featuring the Hallé's own Thomas Davey and Gareth Small playing the cor anglais and trumpet solos.
Following the world premiere of Hannah Kendall's new work based on Lemn Sissay's 'Godsell', virtuoso saxophonist Jess Gillam, whose infectious playing thrilled all at her Hallé debut last season, will perform Galzunov's late-Romantic Saxophone Concerto.
Finally, Ravel's masterly fairy-tale suite, Mother Goose, including evocations of Tom Thumb and Sleeping Beauty, ends the evening in the most magical of enchanted gardens.
As with the entirety of the Hallé's Winter Season, the concert will be streamed in high quality via Vimeo at thehalle.vhx.tv, for you to view at your leisure.