The Hacienda 24 Hour House Party NYE
Johnny James, Managing Editor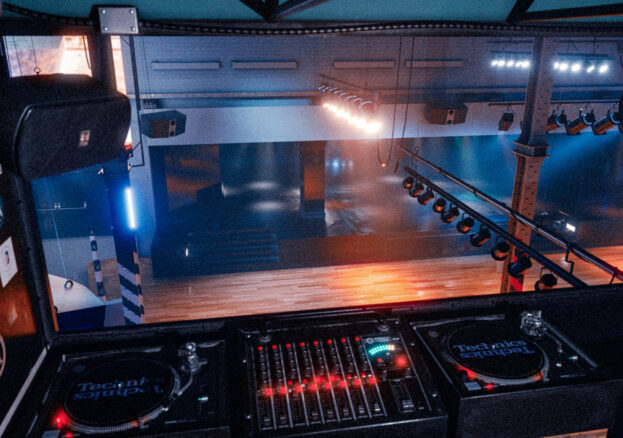 FAC 51 The Haçienda is throwing a third Haçienda House Party with award-winning digital platform United We Steam, this time for 24 hours straight, as it chases New Year's Eve around the world.
Beginning at 10AM GMT, the event will carry on through until the next morning, with a stunning line up of live guests and DJ's, who you'll see performing in a digitally reconstructed Haçienda, complete with virtual crowd.
As with the two previous Haçienda House Parties, which amassed a global audience of millions, this event will feature internationally-renowned DJ's, Haçienda regulars and some very special one-off live performances, all broadcast via United We Stream to raise funds for great causes.
Returning for a bespoke live performance is Haçienda Classical, with a show produced exclusively for New Year's Eve by DJ Graeme Park and Musical Director Tim Crooks alongside Manchester Camerata, the AMC Choir and vocalists including Yvonne Shelton, Melanie Williams and Rae Hall.
Also performing live at the House Party will be Inner City, whose catalogue of classics (including 'Big Fun' and 'Good Life') have soundtracked The Haçienda for over thirty years. Meanwhile, acid house pioneers Phuture, whose 1987 single 'Acid Trax' began and defined the acid house sound, are streaming live from Detroit.
Also DJing at the event are Carl Craig, Danny Tenaglia, David Morales, DJ Paulette, DJ Woody, Graeme Park, Greg Wilson, Hewan Clarke, Jon Dasilva, Justin Robertson, K-Klass, Moby, Norman Jay MBE, Peter Hook, Soul Central, Sub Sub, Todd Terry, Tom Wainwright, and Tony Humphries, with still more names to be revealed.
There will also be a special tribute to Frankie Knuckles, organised in partnership with The Frankie Knuckles Foundation. As part of this, we'll see Frankie's 2013/2014 NYE Albert Hall Manchester set performed within the virtual Haçienda.
All of the performers involved are offering their time and talents to this event for free, in the hope that audiences will donate to charity via the United We Stream website. All income from the stream will go directly to a relief fund, with 50% donated to oneGM and 50% to charities chosen by The Haçienda: Save The Children, The Frankie Knuckles Foundation and Peacemeal.