The Book of Will at Shakespeare North Playhouse
Kristy Stott, Theatre Editor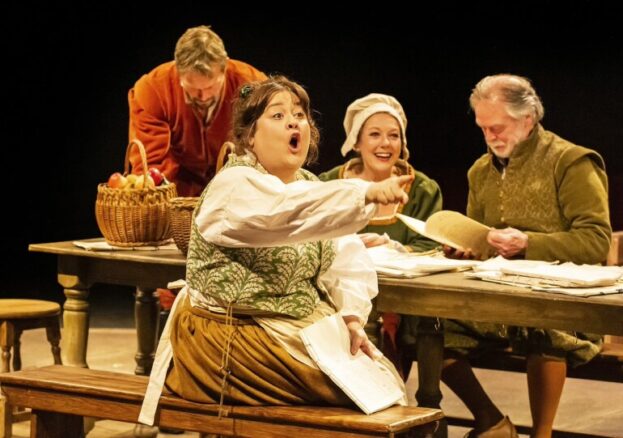 Shakespeare North Playhouse continues marking the 400th anniversary of William Shakespeare's First Folio with a brand-new production of the award-winning and fast-paced comedy, The Book of Will, a co-production with Octagon Theatre Bolton and Queen's Theatre Hornchurch, alongside an opportunity to see a real copy of Shakespeare's First Folio.
The First Folio is the first published collection of Shakespeare's plays. Collated and assembled in 1623, seven years after his death, the First Folio is hugely important – as without it, many of Shakespeare's most revered works would never have survived. Four centuries after the First Folio was published, Shakespeare North Playhouse celebrates the collection with a lively commemorative 2023 theatre programme – continuing aptly with the European premiere of Lauren Gunderson's The Book of Will.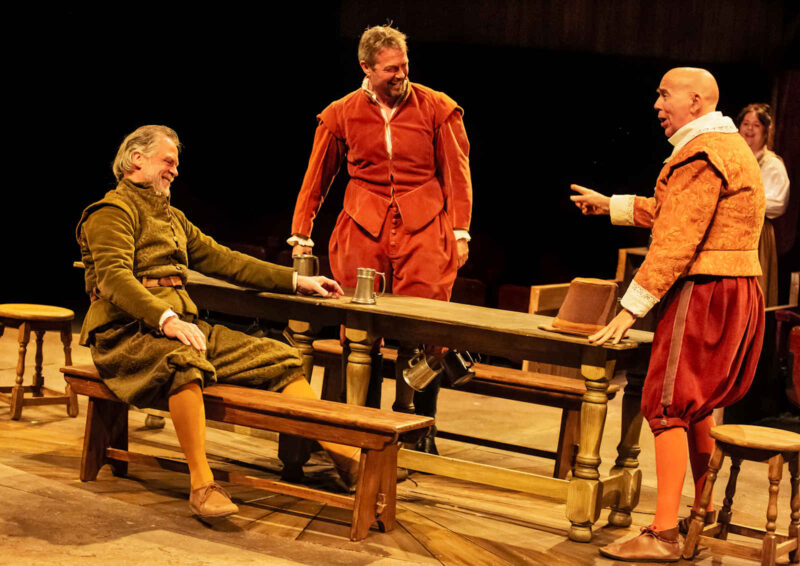 Billed as "a hilarious love letter to theatre", The Book of Will admirably imagines the publication of Shakespeare's First Folio. Funny and generous, it tells the story of Shakespeare's fellow artists and pals who undertook the grueling task of getting The Bard's works published in the wake of his death.
Set just three years after Shakespeare's death, a pirated Hamlet rip-off hits a stage near the Globe Theatre and Shakespeare's acting troupe friends are raging. Fearing the playwright's words will be lost to history, his former colleagues – John Heminges and Henry Condell – start to gather his scattered masterpieces, save his words and assemble – what we now know as – the First Folio.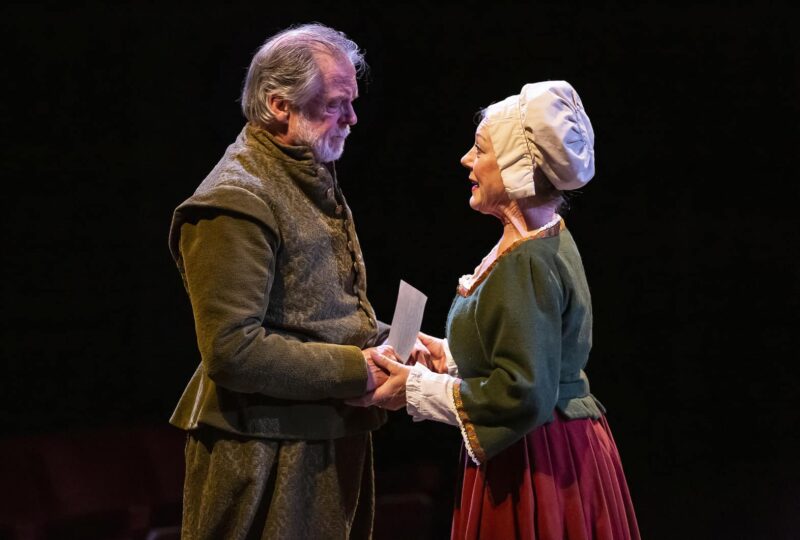 Witty and moving, set in 1620 London, The Book of Will charts the important and awe-inspiring race to round up all of Shakespeare's works and save them for the ages. Directed by Lotte Wakeham, the show features an impressive ensemble of ten: Hollyoaks stars Jessica Ellis and Helen Pearson join Zach Lee, Tomi Ogbaro, Carrie Quinlan, Russell Richardson, Callum Sim and Tarek Slater on stage. The cast is completed by stars of soaps and stage, Bill Ward (Coronation Street, Emmerdale, Eastenders plus The Legend of Sleepy Hollow, UK tour) and Andrew Whitehead (The Book Thief, Octagon Theatre Bolton, A Christmas Carol, Hull Truck).
Of the show, director Lotte Wakeham told us, "I am thrilled to announce this incredibly talented cast of actors and fantastic creative team for our highly anticipated co-production of The Book of Will. Our brilliant playwright Lauren Gunderson is one of the most frequently produced playwrights in the world, and I'm delighted to share her talent with UK audiences, where I'm sure she'll quickly become a firm favourite. 2023 marks 400 years since the First Folio was first published, so I am really excited that this European premiere production will honour this special anniversary, which celebrates the legacy of our greatest playwright in a thoroughly joyful and accessible way, whether you're a die-hard Shakespeare fan or completely new to his work."
Additionally, the theatre is proud to host a real copy of Shakespeare's First Folio, which is on display in the Shakespeare North Playhouse exhibition gallery until 11 November. The copy, on loan from The British Library, is just one of 50 in existence in the UK, and contains 36 of his plays. Do drop in to see this invaluable literary artifact before you catch The Book of Will.