Temporary Atlas: Mapping the Self in the Art of Today at MOSTYN
Maja Lorkowska, Exhibitions Editor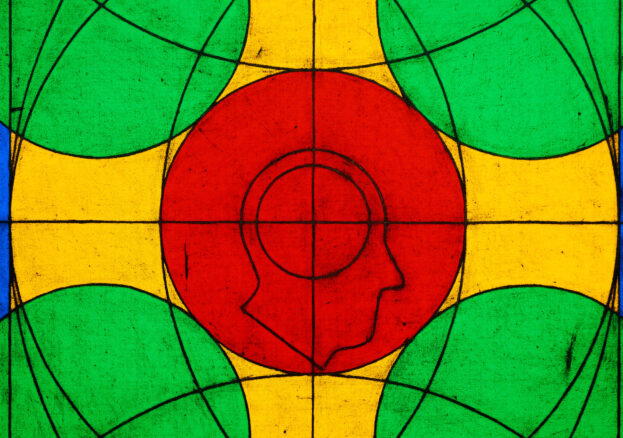 A brand new exhibition at Llandudno's MOSTYN gallery brings with it inward reflection manifested through the concept of maps and mapping.
17 artists are taking part in the display which is curated by MOSTYN's Director Alfredo Cramerotti. Temporary Atlas: Mapping the Self in the Art of Today features well known and emerging artists working in various mediums, including painting, textiles, sculpture and print.
The show touches on spirituality, mental landscapes and our collective priorities which have been tested and transformed by the experience of the pandemic.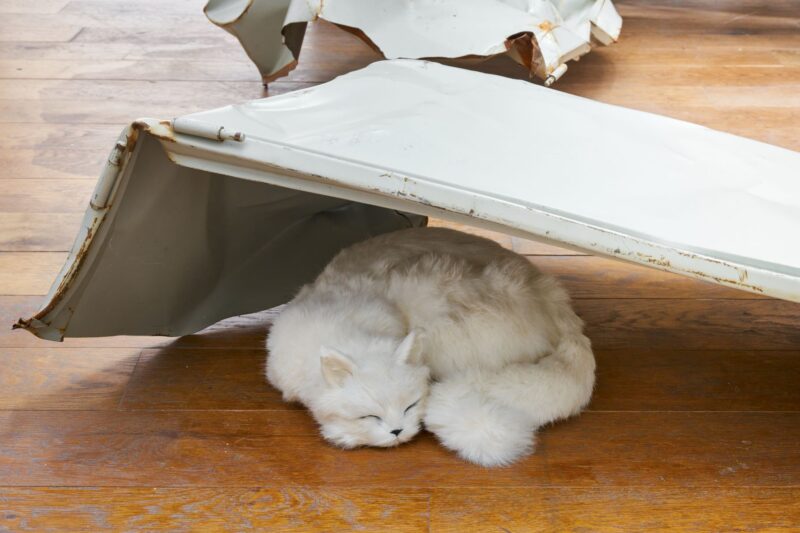 Highlights include Otobong Nkanga's tapestry Infinite Yield which as well as being an aesthetically beautiful piece, shines a light on the problem of natural resource exploitation, and the relationship between landscape and labour.
Exploring labour, healing, womanhood and craft is also British Ghanian artist Enam Gbewonyo whose pieces lie between tapestries, canvases, and sculptures. The artists' work is often made with hosiery and playing with the possibilities of a material characterised by its transparency and flexibility. The choice of medium is also significant in that it clearly shows tights, the staple item of a western feminine wardrobe, as another tool of the marginalisation of black women. Using the motif of the spider's web, the artist highlights the journey of self-discovery as an interconnected, never-ending web and reclaims the material as her own in the process of making and healing.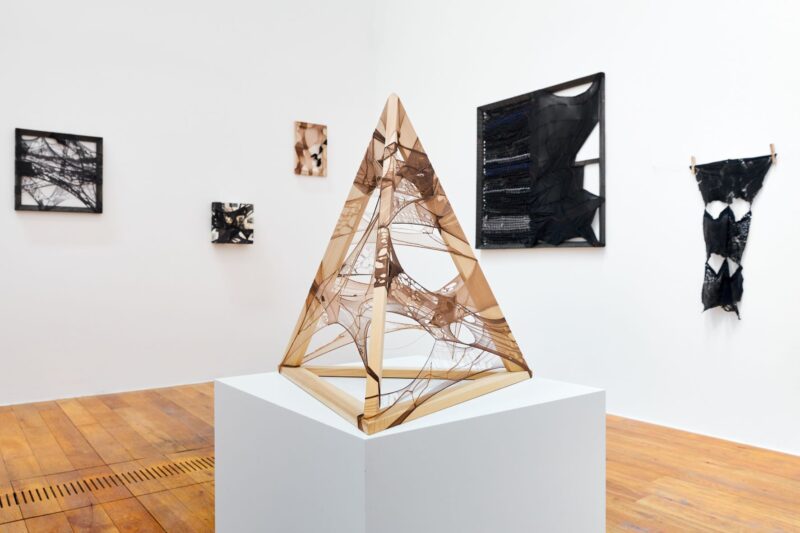 A very different, but notable piece is Jeremy Deller's The History of the World – a flowchart mapping the connections between acid house and brass bands from very different eras. The conceptual artist's oeuvre has a strong collaborative element whilst his interests lie in history, politics and broader arts and culture.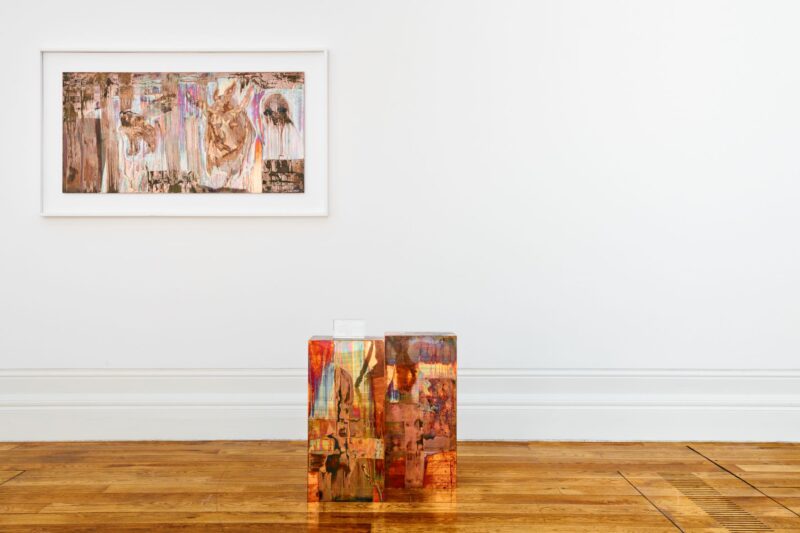 The artists taking part are: Oliver Laric, JeremyDeller, Paul Maheke, Matt Mullican, James Lewis, Kiki Smith, Walid Raad, Ibrahim Mahama, Otobong Nkanga, Rochelle Goldberg, Seymour Chwast, Enam Gbewonyo,Sanford Biggers, Sarah Entwistle, Adeola Dewis, Manon Awst and Paul Eastwood.
Temporary Atlas. Mapping the Self in the Art updates the notion of the cartographer and places the artist in this role, as they navigate the complexities of modern life and the ways in which it affects their own identities.