Tasmin Little and Martin Roscoe at The Stoller Hall (Online)
Johnny James, Managing Editor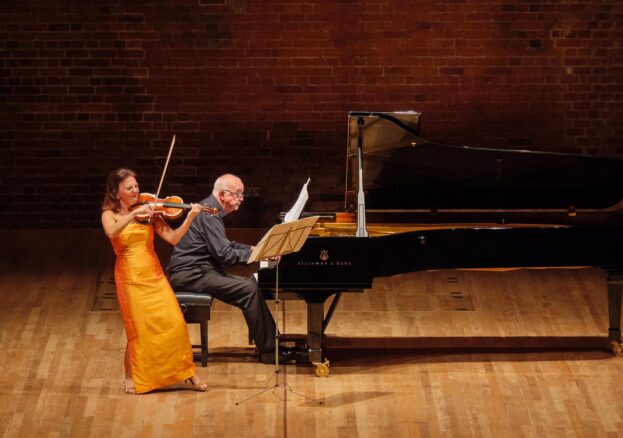 In partnership with the Manchester Chamber Concert Society, The Stoller Hall is hosting a one-off performance by Tasmin Little and Martin Roscoe, whose interpretations of Beethoven, Clara Schumann, Amy Beach and Cesar Franck will be beamed live from the concert hall to your living room.
Tasmin Little has firmly established herself as one of today's leading international violinists. Her multi-award winning and varied career has seen her perform on every continent, giving concerto and recital performances on the world's most prestigious stages. Planning to retire at the end of 2020, her performance at The Stoller Hall will regrettably be one of her last.
Tasmin will be joined on stage by the Artistic Director of the Manchester Chamber Concerts Society, Martin Roscoe. Martin is one of the UK's most loved and respected pianists who is in great demand as a concerto soloist, chamber musician and recitalist. The Daily Telegraph described him as "a pianist who both thinks and offers full-blooded playing of breadth and depth. In this country, he is an uncommon creature…".
Giving the first concert at The Stoller Hall since the venue closed its doors in March, the pair will perform the following programme:
Clara Schumann 3 Romances op. 22
Ludwig van Beethoven Sonata No. 5 in F major "Spring" op. 24
Amy Beach Romance
Cesar Franck Sonata in A major
You can tune in from 7.30pm via The Stoller Hall's website. Guests will be able to watch the concert for free, however the Manchester Chamber Concert Society would like you to consider donating in support of Help Musicians UK, of whom Tasmin is a proud patron. Details about the charity and about how you can donate are available on the livestream page.