Swinton Sounds
Johnny James, Managing Editor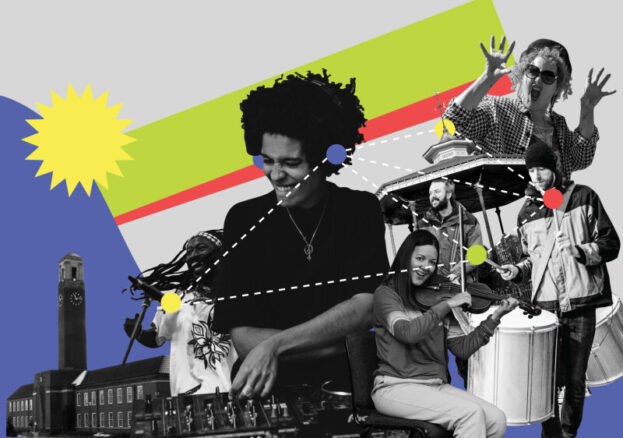 Ushering in summer in Salford, Swinton Sounds is a new, community-focused weekender that brings free music and entertainment to venues across Swinton, including Victoria Park, Swinton Square and House of Hops.
Brought to you by From the Other, the team behind Sounds from the Other City (one of the country's foremost festivals showcasing new and emerging talent), expect a signature mix of DIY-spirited music events and good times.
The music line-up is typically strong. Our highlights include Liverpool trio Stealing Sheep, whose electro-tinged art pop overflows with razor sharp synth hooks, cyber sung vocal harmonies and neon-lit rave percussion. We also look forward to theatrical grunge band Natalie and the Monarchy, whose playful rage wears influences of Riot grrrl and Dark Cabaret.
Also worth checking out – Kid Katharsis, a local songwriter whose atmospheric productions incorporate dark wave pop and leftfield hip hop; Reece Williams, big on the spoken word scene in Manchester; and Zolatec, whose dark, dramatic music fuses dub, dnb, house and trap.
In keeping with many of the events by From the Other, there's a host of organisations involved in Swinton Sounds, each throwing their own ingredients into the melting pot. Partner highlights include The BBC Philharmonic's Musical story of the Gingerbread Man, which is sure to be a big hit with families, Walk the Plank's Emperor's New Stage, and a mini Salford Mad Pride.
Check out the full line-up for Swinton Sounds via the button below.