SWIM at Theatre by the Lake
Kristy Stott, Theatre Editor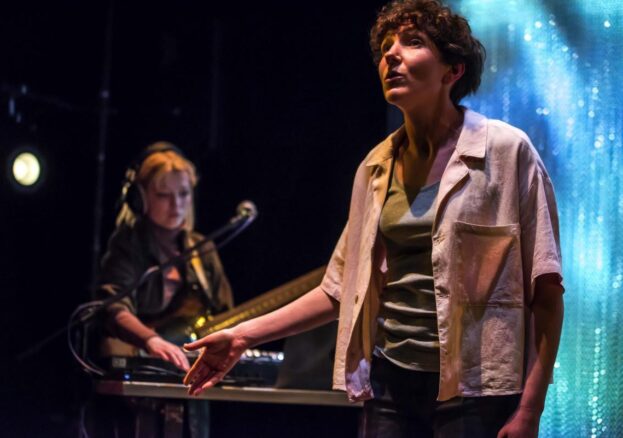 Filled with humour, live music and projection, SWIM is a warm-hearted performance based on a true story.
In this production, theatre-maker Liz Richardson collaborates with musician Carmel Smickersgill to create a unique, funny and tender account of one woman's journey through grief, and how she finds that open water swimming helps her cope.
Liz grew up in the Lake District and spent most of her childhood walking in the fells, splashing in the lakes and playing in the river at the end of her garden. Following some time away living in the city, Liz makes a return to a rural village in the hills for a new chapter of her life. But when her new community is rocked by tragedy, Liz rediscovers her love for outdoor swimming and how it can keep both her and her new friends afloat.
With live music from Carmel Smickersgill and video design by Jim Dawson, audiences can expect a witty though moving show. Exploring feelings of loneliness and the power of immersing yourself in cold water, SWIM explores those universal feelings of loss and grief but also celebrates our resilience and our ability to keep on swimming. Set in the theatre's studio just a stone's throw from the shores of the Derwentwater, SWIM is the perfect show for theatre lovers and swimmers alike.
SWIM will embark on a rural and UK tour following its premiere at Theatre by the Lake.