Shakespeare North: A Guided Tour
Carmel Smickersgill, Tours & Activities Editor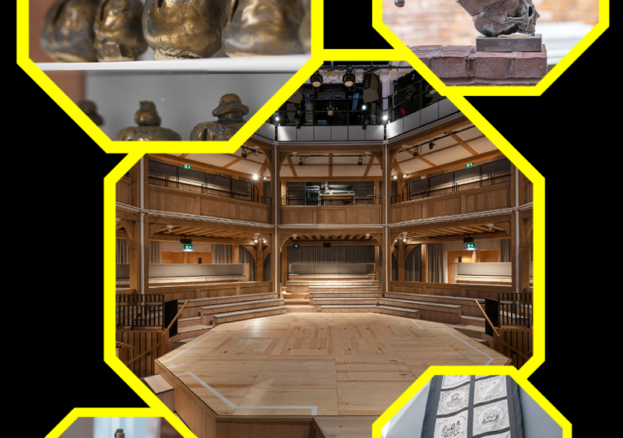 Shakespeare North Playhouse won 'Theatre Building of the Year 2023' at The Stage Awards. You can see for yourself just why this young theatre is such a remarkable place. Discover why it's based in Prescot and the links with Shakespeare himself.
Over the course of 75 minutes, you'll explore the Cockpit Theatre, Sir Ken Dodd Performance Garden, Learning Centre, Exhibition Gallery and community space. As you explore you'll learn about the uses for each space and the inspirations that influenced their designed. The Theatre is truly unique in its design and the way it serves multiple communities of artists, audiences and the local people alike. You'll come away with a deeper appreciation for Prescot as well as Shakespeare North.
All your questions can be answered by the knowledgeable and passionate guides, with plenty of opportunities to take photos along the route. After the tour the cafe will be open for refreshments. There's no better way to digest the history and culture of a place than with a chat over a coffee and a cake.