Royal Photographic Society Science Photographer of the Year online exhibition – part of Manchester Science Festival 2021
Creative Tourist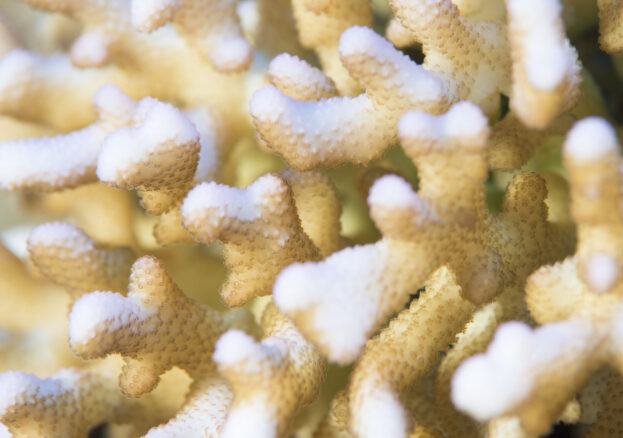 Part of Manchester Science Festival 2021, this online exhibition showcases the stand-out entries to the Royal Photographic Society's prestigious Science Photographer of the Year competition.
The photographs in the exhibition show science in action, telling stories behind scientific exploration and application, and illustrating the many fascinating and crucial ways in which science impacts our lives.
Launching the digital festival beaming out of the Science and Industry Museum this February is the opening of the virtual show, which brings together science and art in a stunning showcase of images, including Coral Bleaching (an entry by Polish wildlife and underwater photographer Wojciech Nawrocki) at the bottom of the ocean, the stunning images will challenge audiences to see climate change through a different lens.
After sifting through over 1,000 entries, a shortlist of images was selected by the panel of experts, including representatives of The Royal Photographic Society, the United Kingdom's leading photography organisation, with a 150-year history. The competition was open for anyone to enter, and followed on from a successful inaugural year in 2019, which culminated in an exhibit at the Science Museum in London. Student or researcher, amateur photographer or professional, scientists or someone with a burning curiosity about the world, photographic experience was not a prerequisite and budding artists aged 17 and under were invited to submit their photos as part of a specific competition for young people.
The Science Photographer of the Year exhibition brings together eye-catching images that show science in practice, how photography helps science or how science impacts upon our daily lives. In support of the festival, The RPS did, for the first time, introduce a 'climate change' subcategory to its prestigious Science Photographer of the Year competition, encouraging professional and amateur photographers to capture the global story of climate change in action, illustrate how science, technology and engineering are addressing this urgent issue and how photography helps us to record important scientific events in this context.
Part of Manchester Science Festival 2021.