MIF23: Ryan Gander, The Find at various locations around Manchester
Maja Lorkowska, Exhibitions Editor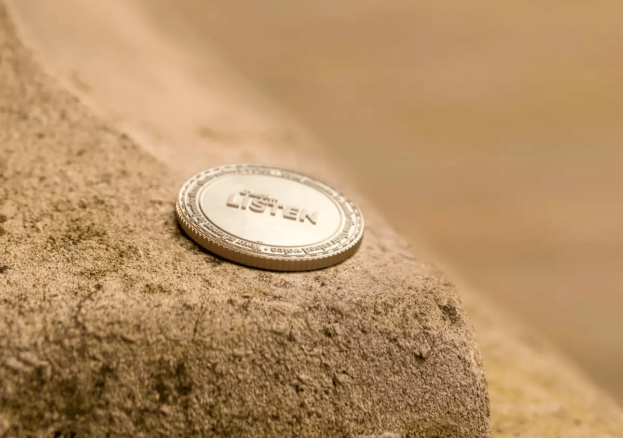 Take a walk through the streets of Manchester and join the excitement of a treasure hunt in The Find, a new commission from artist Ryan Gander for Manchester International Festival 2023.
If you don't fancy getting competitive, fear not – hundreds of thousands of coins will be hiding in plain sight across various locations in central Manchester, and, in a new development, across Greater Manchester. From park benches and steps to food courts and libraries, or even tucked away between tram seats, these coins offer more than just the thrill of the find. Each one is a collectible artwork with some words of wisdom designed to guide its owner in any decision-making process.
The Chester-born artist already has a connection with the North, and more specifically with Manchester, where he studied at Manchester Metropolitan University. Gander's practice is a varied one, ranging from sculpture and performance to film, writing and graphic design.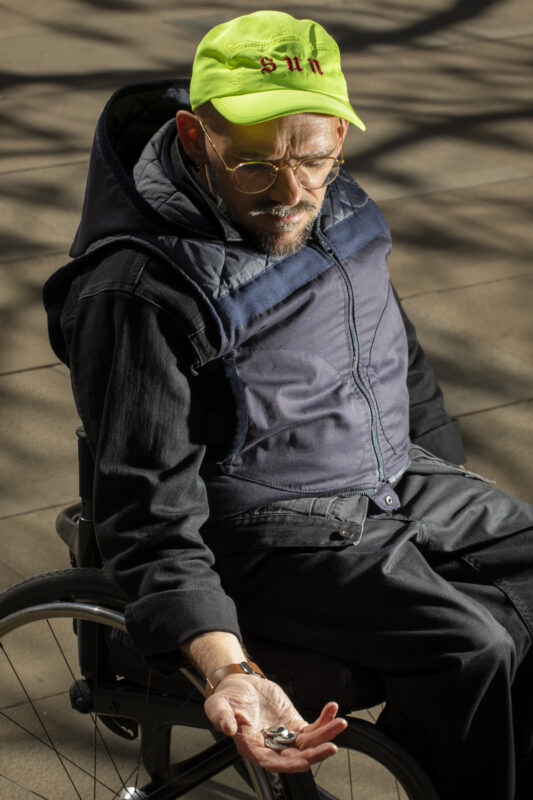 His work will often make you look and look again as you spot a familiar reference with an unexpected twist. Gander's interested in the everyday, but his works often involve a process of finding clues and unravelling the mystery of their meaning although he is adamant that there is no single answer and that his work can be interpreted however the viewer chooses to do so. His only desire is to make us question what we see.
So join The Find, and if you do indeed find a coin, keep it as a talisman, pass it on to a loved one, or snap a photo to boast about your discovery. There are three designs to collect, too, so leave your phone in your pocket and look around – the opportunity is too good to miss.
As one of the free ways to enjoy MIF23 The Find encourages us to rediscover our surroundings taking joy and wisdom from the city we live in.
In a new development, you now have even more opportunities to find one of these coins, with MIF having expanded The Find across more areas in Greater Manchester. Keep your eyes peeled in the following places:
Aviva Studios and Festival Square
Alexandra Park in Moss Side
Broadfield Park in Rochdale
China Town
Crumpsall Park
Gay Village, Sackville Gardens and Vimto Park
Heaton Park in Higher Blackley
Northern Quarter (at Cutting Room Square and New Islington Marina), Fred Aldous and Ancoats
Mayfield Park
Peel Park in Salford
St Anne's Square and Exchange Square
St Peter's Square, Central Library and Spinningfields
Wythenshawe Park