Roundabout at Albert Park
Kristy Stott, Theatre Editor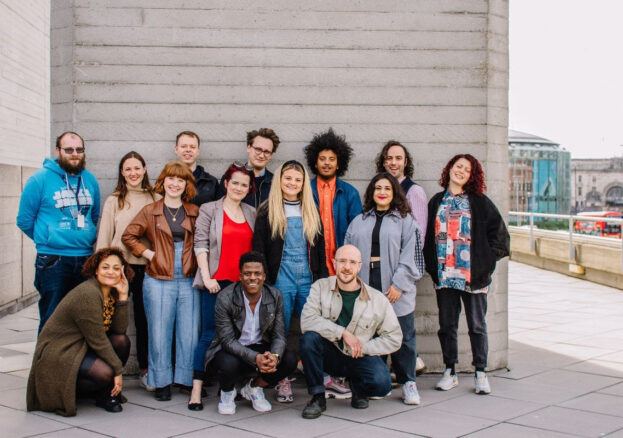 Vivid and immediate, the Paines Plough Roundabout is the UK's first-ever fully accessible and portable plug-and-play theatre. Using just an Allen key, the spaceship-style theatre is easily transported and assembled in each new place it visits. If you've never experienced a performance in the Roundabout, check it out when it visits Albert Park in Broughton, Salford this September.
Paines Plough launched Roundabout in 2014 and every autumn the award-winning in-the-round auditorium tours the UK with the very best of new writing. Now Paines Plough collaborate with The Lowry for a fifth year to bring the thrill of live performance into the heart of communities across Salford.
This year the 160 seater Roundabout will present three brand new plays from three of Britain's most exceptional writers; On The Other Hand We're Happy by Daf James, Dexter and Winter's Detective Agency by Nathan Bryon and Daughterhood by Charley Miles.
James Grieve and George Perrin, Artistic Directors of Paines Plough said: "This trio of plays will take you on adventures, teeter you on cliff-hangers, transport you to other worlds, make you howl with laughter then rip out your heart."
Alongside the three performance premieres, the award-winning Hull-based company Middle Child will present Canary and the Crow, a brand new gig theatre piece about a working-class black kid who's been accepted to attend a prestigious grammar school.
Last year the Roundabout welcomed over 1,500 people to the big yellow dome in just four days. This year The Lowry and Paines Plough are working closely with local community groups and Salford Council to create an even more vibrant and all-inclusive programme.
Keep checking back for the full 2019 list of events.