Rails at Theatre by the Lake
Kristy Stott, Theatre Editor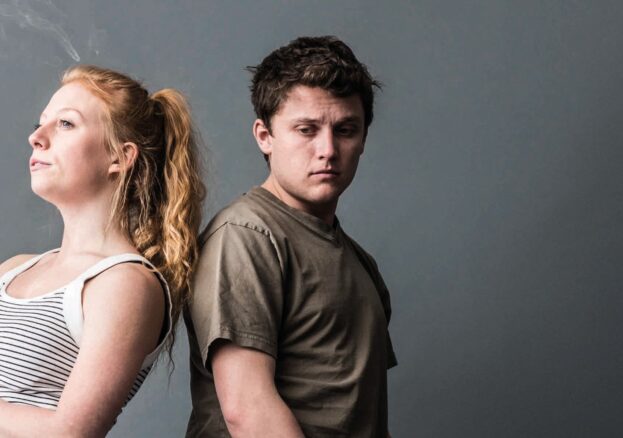 Rails was shortlisted for the 2015 Bruntwood Prize for Playwriting and tells the story of two bored and lonely teens, Mike and Sarah, whose lives collide over the course of a long hot summer. Rails explores how it feels to feel lonely in a remote and forgotten corner of the world.
'I think I can feel the world turning a little. It feels like it's just grinding to a halt.'
Mike is a 16-year-old with a bully of a brother and a mother who doesn't speak. Mike's main interest is his scooter. He also finds Sarah interesting but she's probably not that into him. Sarah is a weed-smoking teen who can't wait to get out of their dead-end town.
Mike's brother Ben is stuck working in a petrol station – he also dreams of escape. The characters inhabit a town which is removed from the urban sprawl – fast cars and busy trains pass through – although they never ever stop to take a look at what is happening there.
One summer, with the temperature rising and the town sweltering in the grip of a heat wave, their lives collide in a mist of dreams, loneliness and hormones as they discover that adolescence is just as confusing as everyone said it would be.
Written by Simon Longman, Rails will follow on from the success of 2015 Bruntwood Judges Prize Winner How My Light Is Spent, which played at the Theatre by the Lake last season. Humorous, touching and sharply reminiscent of the joy, pain, and confusion of growing up, Rails will run with a resident company during the Theatre by the Lake's season of home-produced work.