Quentin Blake and John Yeoman: 50 Years of Children's Books at Lady Lever Art Gallery
Gemma Gibb, Associate Editor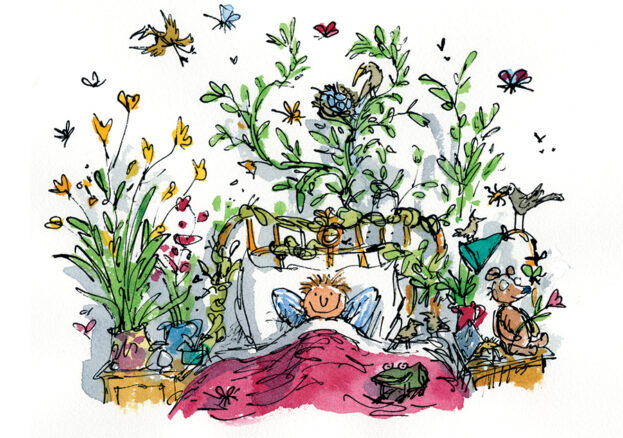 The distinctive and anarchic illustrations of Quentin Blake live long in memories and bookshelves across the land. Although known for his famous collaborations with Roald Dahl and other writers such as Russell Hoban, Joan Aiken and Michael Rosen, the longest of all has been with John Yeoman.
Quentin Blake and John Yeoman: 50 Years of Children's Books is the first exhibition to celebrate this decades-long prolific partnership. Featuring more than 40 works, including illustrations and books by the two, prepare to enter into their creative minds, incredible stories and meet crazy characters.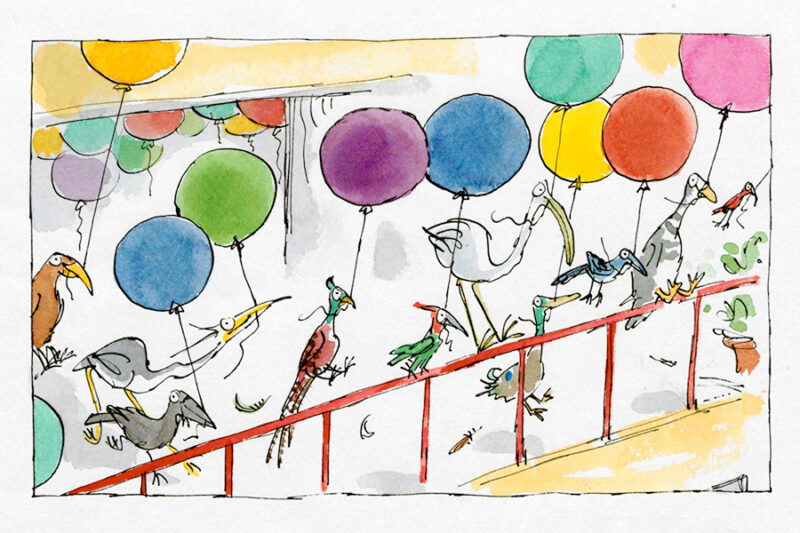 Friends since their schooldays, after John first persuaded Quentin to try his hand at children's illustration in 1960 for their first book – A Drink of Water –  the next 50 years has produced almost 50 projects in that time. Their most recent, All The Year Round which celebrates the month of the year in verse and illustration was published in 2017.
Stories featured in the exhibition include The Boy Who Sprouted Antlers; Mouse Trouble; The Fabulous Foskett Family Circus; Quentin Blake's Amazing Animal Stories; The World's Laziest Duck and other Amazing Records; The Hermit and the Bear; All The Year Round, The Heron and the Crane; Sixes and Sevens; and Up with Birds.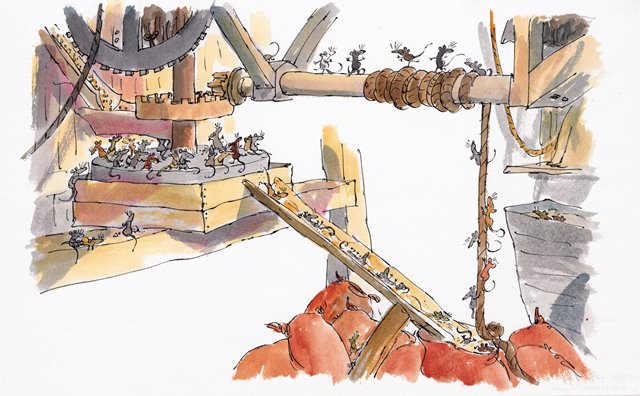 With stories for the very young (such as counting book Sixes and Sevens) to folktales for older readers (Amazing Animal Stories), many older titles have recently been brought back into print by Andersen Press so they can be enjoyed by a new generation.
With an accompanying programme of free activities for all ages including storytelling, illustration workshops, family arts club and more, we love that this exhibition promises to appeal equally to new and older bookworms alike.