Pick Me Up ( & hold me tight)
Kristy Stott, Theatre Editor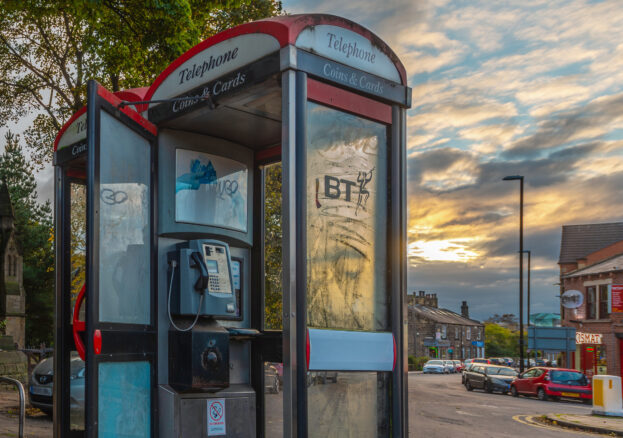 Taking place as part of Compass Festival, Pick Me Up (& hold me tight) is a thought-provoking audio event exploring loneliness, modern life and mental health.
Created by award-winning theatre and digital art company ZU-UK, the artwork invites participants to join in an act of collective listening, experienced through public payphones across the city of Leeds. The work was developed as a response to rising suicide rates across the country, with Leeds currently having one of the highest suicide rates in England and Wales.
Every day at 11 am from 19 – 28 March 2021 public payphones across Leeds will ring simultaneously. Participants are encouraged to pick up the phone to engage in a gentle but profound audio experience. The event begins once the first call is answered and participants are invited to interact via the keypad. Pick Me Up (and hold me tight) is an invitation to pause, contemplate, and explore what kind of listeners we are.
The artwork was first piloted in Leeds on 1 January 2020 with participants describing the events as transforming a public payphone "into a site of gentle activism" as well as being a "reminder of our responsibility to take care of one another." Beautifully intimate, though ambitious in scale, the project is designed to encourage us to think about our ability to listen in a world that is becoming noisier.