Oppenheimer IMAX 70mm at Vue Printworks
Tom Grieve, Cinema Editor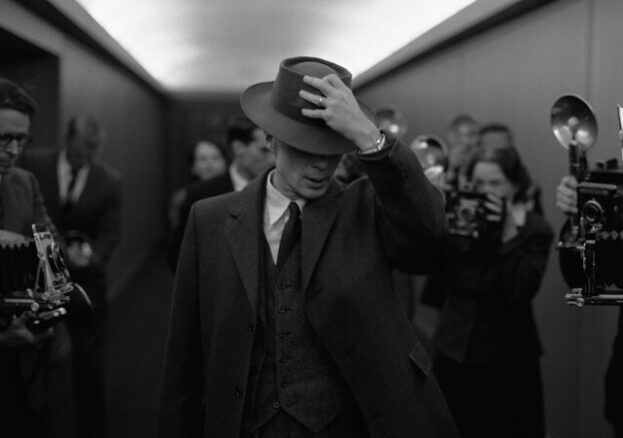 A new Christopher Nolan movie still feels like an event. The director of The Dark Knight, Inception and Interstellar rewards his audiences with spectacle, with stories that demand debate and deconstruction, with a sense of quality. In short, Nolan's name is one that gets people to the cinema.
Part of that is the importance the director places upon the idea of the cinema itself. The huge screen, the darkened room and the communal agreement to close our mouths and affix our eyes in the same direction for a few hours is something holy to him. Which is why he still shoots largely using analogue film – actual celluloid – and large format 70mm IMAX film at that.
His newest movie Oppenheimer hits cinema screens on Friday 21 July. A sprawling cast of Hollywood faces join Irish actor Cillian Murphy who plays the American scientist responsible for the development of the atomic bomb. Critics have praised the film's epic sweep and the thoughtful way it tangles with the moral and existential questions of a man who helped bring about the most terrifying weapon the world has ever seen.
The film is showing across the country with both analogue and digital presentations in no fewer than six different formats. The marketing team have developed a whole webpage to help audiences discern the difference between them. Right at the top of that page is Nolan's preferred, premium option: IMAX 70mm analogue film.
There are only three cinemas across the country capable of showing Oppenheimer in IMAX 70mm, and Manchester's Vue Printworks is one of them. We'd recommend checking the listings and booking early – there have even been reports of cross-country film fans planning pilgrimages to the Printworks for the film.