Manchester Museum Online
Carmel Smickersgill, Tours & Activities Editor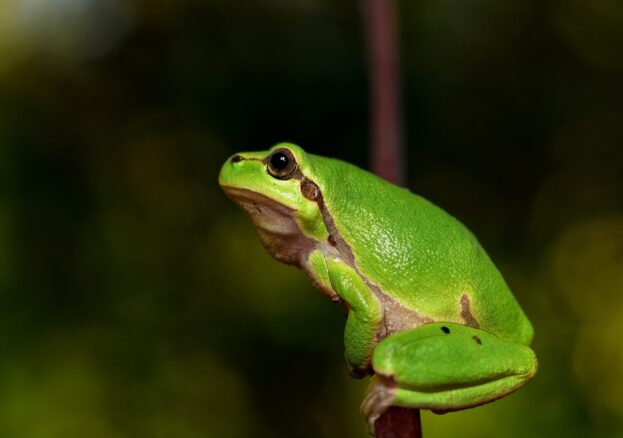 Over the lockdown period, the curators and experts at Manchester Museum have been keeping our curiosity satisfied with regular live streams on Periscope. Through these talks, conversations and demonstrations they have created a fascinating virtual window into Manchester Museum. We have really enjoyed the style of their broadcasts which make you feel like you're having a relaxed conversation with curators, whose passion and joyful enthusiasm for frogs, egyptology and dinosaurs is infectious.
One particular highlight is Frog Friday. This segment ran for the duration of July and took place behind the scenes at the Museum's vivarium. Each week curators and curatorial assistants share their favourite frogs with the audience. Some of the programmes are themed and the host uses the history of each frog's evolution to tell a bigger story. Alongside the novelty of watching frogs live and the unpredictability they bring to a broadcast, the shows are a great educational half-hour which is suitable for a wide audience. Whether you're looking for something a bit different to watch with children or you just want a little amphibious escapism to fill your lunch break, it's fun viewing.
Alongside Frog Friday, Dr. Campbell Price, the Museum's Egypt Curator, has been leading fascinating talks about the daily lives of Ancient Egyptians. Through answering questions and themed talks Dr. Price draws unexpected parallels between our modern lives and ancient civilisation.
As Manchester Museum gears up to reopen on 16 September, the channel has become quieter, however, all of the broadcasts are available to watch via The Museum's Periscope channel and make a brilliant, "hands-on" alternative to some of the more traditional online museum experiences. For more virtual content, head to Manchester Museum's website and follow their social media channels.