Northern Chamber Orchestra with Colin Currie and Elizabeth Jordan
Johnny James, Managing Editor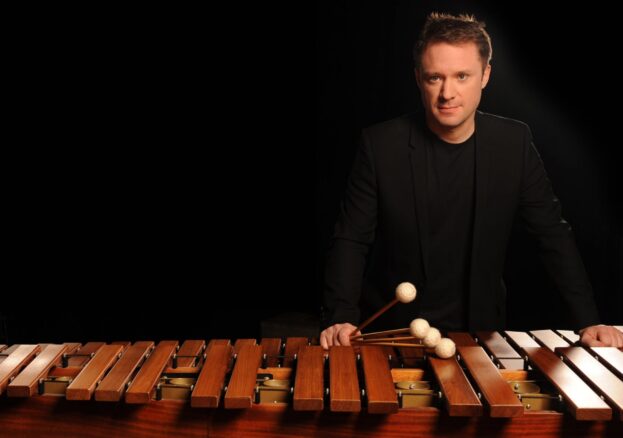 Northern Chamber Orchestra with Colin Currie and Elizabeth Jordan was their first concert of 2020, and a great one too. Recorded at the time and streamed live to care homes in the North West, Northern Chamber Orchestra will be steaming it again for everyone to enjoy over a 24 hour period in May.
Lauded as "the world's finest and most daring percussionist" by The Spectator, Colin Currie is a solo and chamber artist in his prime. Sharing the stage with the NCO at The Stoller Hall, he performed as part of a wonderful programme of Grieg, Stephen Barlow, Kurt Schwertsik, Delius and Dvořák.
Scottish percussionist Colin Currie is a supremely talented, thrillingly adventurous musician. A great champion of new music, he is the soloist of choice for many of today's foremost composers. In recent years, he's premiered new works by Steve Reich, Mark-Anthony Turnage and Sir Harrison Birtwistle, to name but a few. Hailed by The Guardian as "an athlete and a star, as well as an outstanding musician", he performs on an international stage with the world's leading orchestras and conductors.
Performing with the Northern Chamber Orchestra, Currie's programme begins with Grieg's Praeludium from the Holberg Suite. Spritely and energetic, this prelude kicks things off in lively fashion. Next comes an atmospheric Nocturne by Stephen Barlow, with whom the orchestra spent many happy years in the pit at the Buxton Festival, and who conducts the piece during the concert. Written for solo clarinet, marimba and strings, Currie partners with NCO's principal clarinet, Elizabeth Jordan, who is a fine player.
There follows Kurt Schwertsik's Now you hear me, now you don't – a highly entertaining marimba concerto which Currie premiered in 2009. The mercurial Viennese composer's works are characterised by an idiosyncratic exploration of tonality, and in this piece, we are treated to much musical irony and humour. All before Delius' gently caressing Two Aquarelles, wherein a wonderful array of colour is crowded into a small space.
Finally, we'll hear Dvořák's Serenade for Strings. A charming, optimistic work, each of its five movements have their own distinct character, with ingenious musical threads providing unity. Including a lilting waltz, a frisky scherzo and a gorgeously lyrical larghetto, this makes a lovely closing piece.
Featuring one of the world's premier percussionists, this Northern Chamber Orchestra concert demands a revisit.
Grieg – Praeludium from Holberg suite
Stephen Barlow – Nocturne for clarinet, marimba and strings (with Elizabeth Jordan, clarinet, and Colin Currie, marimba)
Kurt Schwertsik – Now you hear me, now you don't (with Colin Currie, marimba)
Delius – Two Aquarelles
Dvořák – Serenade for Strings op 22