Mothers in Lockdown Online Exhibition
Alice Hiley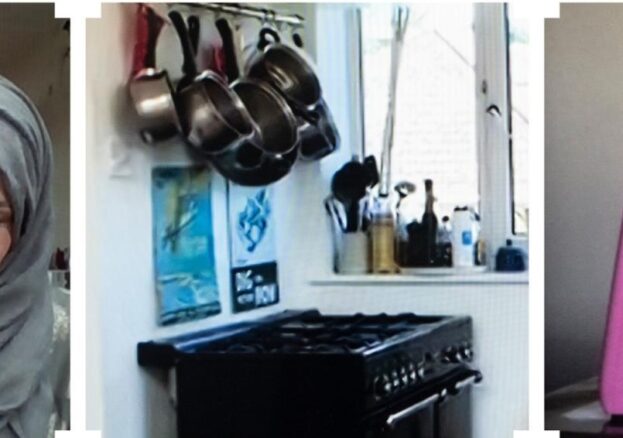 The Mothers in Lockdown Online Exhibition is a selection of portraits of mothers working at home during the 2020 Coronavirus pandemic by photographer Fran Monks.
It focuses on and celebrates the women who have juggled various identities during the pandemic. Research has shown that women were disproportionately affected by lockdown, taking up the mantle of both parent and teacher while trying to maintain their own interests and commitments outside of being a mother.
Told from the perspective of British mothers, this exhibition is a vivid exploration of the many sacrifices women have made during lockdown. It aims to remind us of our ability to tackle adversity in order to care for our family in times of crisis.
The 12 portraits in the exhibition were taken using remote photography techniques during the lockdown in May 2020. The exhibition focuses on women who had to struggle to maintain their career or business in spite of the constraints of the pandemic; we see the women at their kitchen tables and other makeshift home office spaces. There are two portraits of each woman, one with her children and one alone, producing unique and contrasting effects.
The Mothers in Lockdown Online Exhibition portraits were taken as part of a research project at the University of Huddersfield. The project is led by Dr James Reid, whose study explored the experience of working mothers isolating at home during the pandemic. The research indicated that while many women managed to negotiate a fairly equal share of overall household labour, the majority of mothers did more home education and emotional work with children than their partners. The photography on display aims to capture the various types of labour women juggled throughout the pandemic.
The exhibition has been joint funded by The University of Huddersfield and Huddersfield Centre for Research in Education and Society.