Online Meditation with the Manchester Buddhist Centre
Carmel Smickersgill, Tours & Activities Editor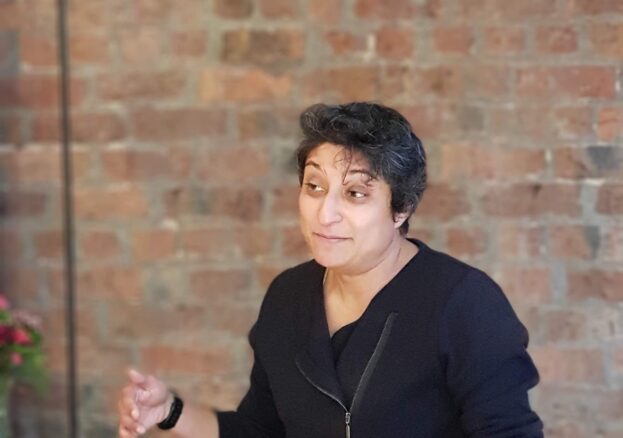 Amongst the chatter, clutter and coffee shops of the Northern Quarter you'll find the Manchester Buddhist Centre. This enclave of calm, which prioritises simplicity and beauty, is an open and welcoming space for all. As well as having a shop full of fascinating texts relating to Buddhist practices, the centre runs daily meditation classes for a range of different levels. In the current situation these sessions have become available online, making meditation safer during a time where we may need more reminders to feel present and calm.
find yourself drifting into a physically calm state
You can choose to sit in a chair or propped up with cushions on the floor as a member of the Triratna Buddhist Community takes you through one of two meditations.
In the lunchtime classes you will either be led through a Mindfulness of Breathing or Metta Bhavana meditation. Mindfulness of Breathing is a breath based practise which helps you to acknowledge and sit within your own body, becoming self aware, giving you an opportunity to enjoy a moment of stillness. The second meditation, Metta Bhavana, feels a bit more cerebral. You may find yourself drifting into a physically calm state as your mind is asked to focus on your relationships with people around you. Explore the friendships that we nurture, as well as more difficult ties and the relationship we have with ourselves.
they welcome people from all walks of life
The Triratna Buddhist Community, who run Manchester Buddhist Centre, follow a practice of Buddhism that was started in 1967 by Sangharakshita. Their main values are centred around the 'three jewels' of the Buddha, his teachings and the community. With this in mind, the Buddhist Centre really emphasises a broad sense of community, as they welcome people from all walks of life into the building. The Centre is now also branching out and offering meditation sessions in the workplace, details can be found on their website.