May Half Term at RHS Garden Bridgewater
Shekina Rose, Families Editor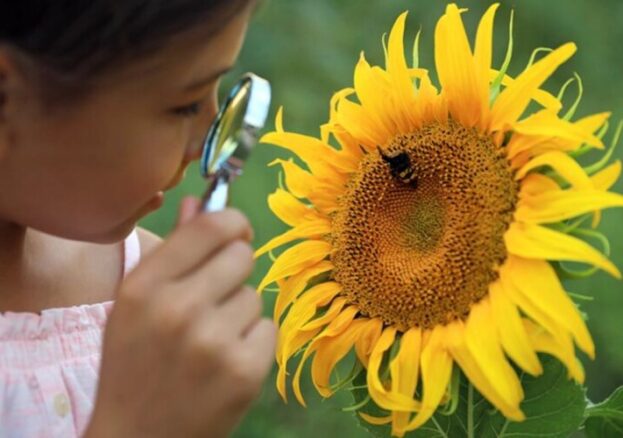 This May half term (Saturday 28 May to Sunday 5 June 2022), families are invited to RHS Garden Bridgewater for a buzzing hive of bee-themed activities, where you can explore and discover the power of the Superbees, while  spending some time outdoors in lush, green nature with your family.
Open throughout the week is the Superbee trail, where you can take a stroll around the RHS Gardens and learn more about the important work of bees and the impact they have on our world. Follow the buzzing bee around the garden and find out more about these fascinating creatures. You might even get a chance to watch a bee do its 'waggle dance', if you're lucky!
There are lots of other bee-focussed activities available too, including craft and planting workshops on 30 and 31 May, where you can get creative with bee-themed crafts to take home and learn about making your garden friendly for bees. On Friday 3 June, take part in a 3D printing bee houses activity, where you'll see a 3D printer in action with Wainman Designs as they build a house for bees. Enjoy drawing your own design for a future bee house at RHS Garden Bridgewater!
You can also take part in the bee-spotting safaris on Wednesday 1 June. At the bee-spotting safari, you'll get a chance to get up close to the bees in the Weston Walled Garden, with volunteers from the Bumblebee Conservation Trust.
On Saturday 28 May – Sunday 29 May, drift through the deliciously sweet bee colony at Artizani's moving and hilarious multi-sensory installation, 'The Bees', featuring a number of hives which each contain a different, extraordinary inner world, giving you a unique opportunity to find out more about the secret lives of bees.
Can you smell that sweet, honey scent? Don't miss the delicious honey tasting with the Bee Centre on Tuesday 31 May, where you'll be joined by experts in all things bee, The Bee Centre, Chorley. You might even want to take home one of many varieties of honey in the shop.
Finally, watch out also for the beekeeping demonstrations, where you'll learn how to welcome these incredible pollinating creatures into your own gardens at home!
All this bee activity making you hungry? Enjoy a picnic or head to the Bridgewater Café or the Garden Cottage Café for tasty snacks and hot and cold drinks.
Also taking place during May half term at RHS Garden Bridgewater are the Jubilee Weekend celebrations, from 2-5 June. Expect tree-planting and performances from talented brass bands across the long weekend.