Manchester Food and Drink Festival 2023
Ian Jones, Food and Drink Editor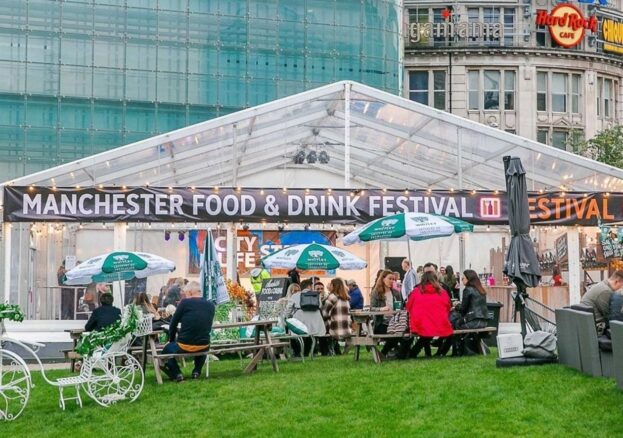 The 26th Manchester Food and Drink Festival is back for a special celebration of Manchester's thriving food and drink scene.
As ever, we expect Cathedral Gardens to be at the heart of the action, hosting The Festival Hub which will be home to an array of street food traders, bars, and artisan producers, as well as masterclasses and takeovers. But there'll be other events and happenings all across town and throughout autumn. Keep checking back for the full details of this always-great occasion.
There's bound to be enough events on offer to cover a vast array of tastes. You'll be able to book your tickets at the MFDF website below.