Mali Draper & Dan Waine – Postal Exhibition from OUTPUT Gallery
Creative Tourist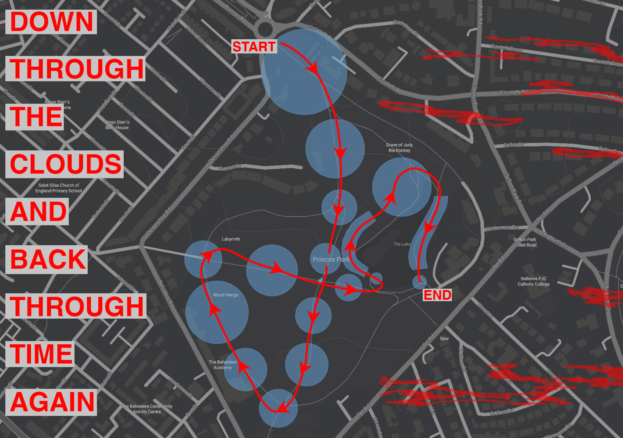 OUTPUT's latest postal exhibition explores the multi-faceted collaborative practice of Mali Draper and Dan Waine. In response to the cancellation of the gallery's physical exhibition programme, the two Liverpool-based artists have devised a number of innovative ways to experience their work, both from the comfort of your own home and outside in the world.
The artists have created a print, pictured above, for OUTPUT's postal exhibition programme. The design brings together images and text from a wider project which explores a fragmented narrative through immersive sound design and storytelling. The print is a two-colour risograph produced by Granby Press.
In addition, the artists have produced a Sound Walk using the app Echoes. Through this app, sound works can be accessed by visiting specific locations in Liverpool's Princes Park, outlined on the map below, a physical copy of which is included with each print mailed out. Each soundscape within the sound walk has a speech transcription and audio description.