Leeds to Innovation Online Exhibition
Alice Hiley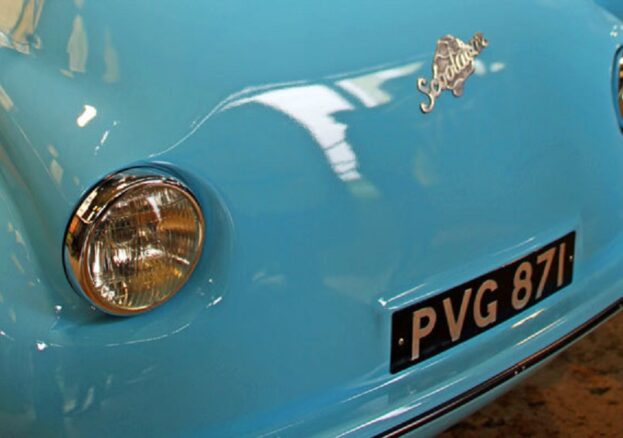 Uncover the untold tales behind the UK's greatest creative innovators in the Leeds to Innovation online exhibition.
Leeds has been a key centre for innovation ever since the industrial revolution, when Leeds people came up with cutting-edge new technologies to help power the mills and factories which had sprung up in the city.
The bustling city and the traditional industries which bloomed there attracted creative, innovative people. These people needed places where they could exchange ideas, and so institutions like The Leeds Library and the Leeds Philosophical and Literary Society were created.
The Leeds to Innovation exhibition tracks the growth of Leeds from a hotspot of textile production to a city with flourishing finance, media and digital sectors. It celebrates the people, inventions and places which have put Leeds on the map, including the University of Leeds, originally the Yorkshire College.
From Scootacars to steam engines and space food to the Spirograph, the exhibition allows you to get up close to the inventions which shaped Leeds, the City of 1,000 Trades. Leeds to Innovation features objects and stories from inventors past and present, including Washington Teasdale, famous for taking what is believed to be the world's first-ever selfie in front of Kirkstall Abbey.
One of the innovators celebrated is Elizabeth Beecroft, an 18th-century woman who took sole charge of her family's ironworks in Kirkstall. The exhibition features Leeds-based company Waddingtons, who made escape kits disguised as board games to aid prisoners during WW2. It celebrates modern-day inventors, too, including award-winning scientist Priya Subramanian who was University of Leeds research fellow 2015-2019.
The online exhibition features worksheets and creative tasks to help you have your own lightbulb moment, and come up with the blueprints for your own product which might revolutionise the way Leeds people live and work.