Larry Achiampong: Wayfinder at Baltic
Maja Lorkowska, Exhibitions Editor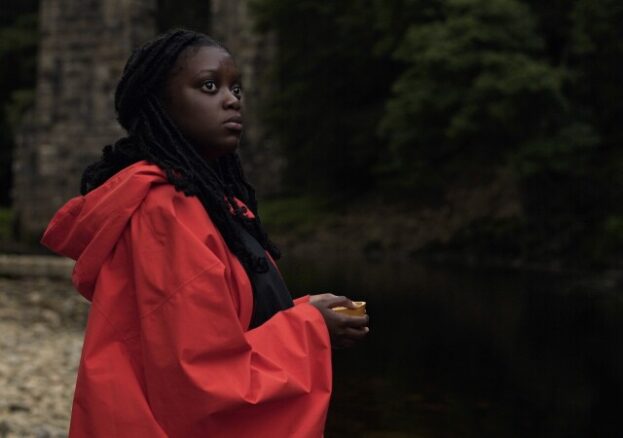 Baltic presents a major new exhibition from British Ghanaian artist Larry Achiampong. Wayfinder showcases Achiampong's brand new video work as well as previous and ongoing projects within his complex yet incredibly coherent practice.
Wayfinder addresses the artist's main concerns from exploring cross-cultural and digital identities, to colonial histories through a clash between hyper-modern imagery and technology to rifling through the most tragic and uncomfortable pages of history and colonial pursuits.
The exhibition presents the titular work Wayfinder, Achiampong's debut feature-length film commissioned by Turner Contemporary with MK Gallery and Baltic. The work gained critical acclaim, winning the 2023 Aesthetica Prize and having been longlisted for a Bafta in the category of 'Outstanding Debut by British Writer, Director or Producer'.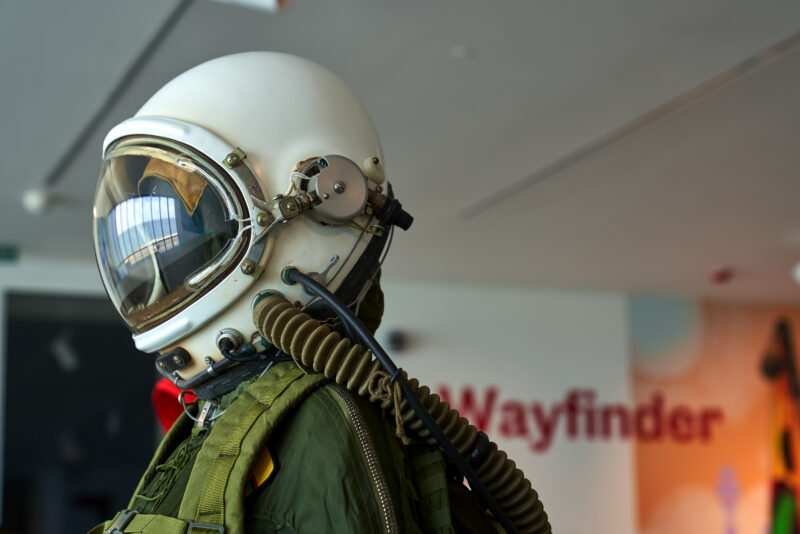 The film follows the story of a young black girl, The Wanderer, as she travels across England in the not-so-distant future. She passes through different regions and landscapes, encountering a myriad of characters and their stories. Wayfinder is presented across six chapters, split into areas such as 'The North', 'The Land of Smoke' and 'Kingdom of the East'. The film dives deep into the meaning of home, journeying and belonging, making the different characters' stories take centre stage and revealing experiences of travel, displacement and being othered. With much of the film being set against a backdrop of traditional English vistas, there is a clear link to historical depictions of the sublime landscape and subsequently, the inequalities and divisions so present in the country today.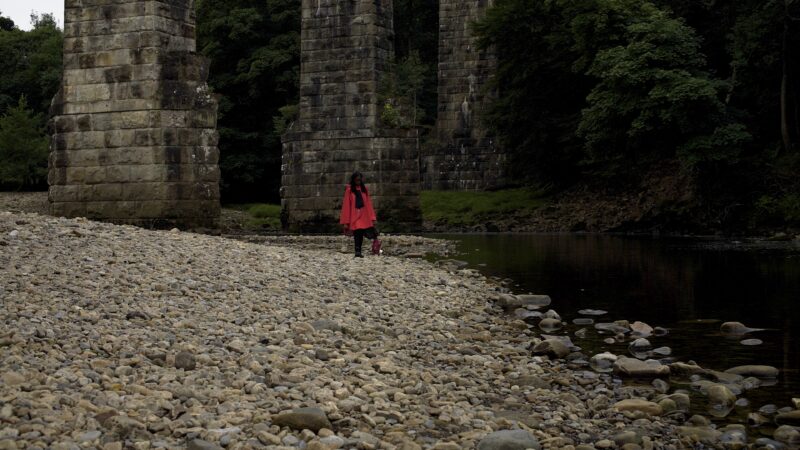 Other works in the exhibition include the Relic Traveller project (2017-ongoing) which gathers testimonies of Pan-African travellers who have been historically oppressed by colonialism and capitalism. Visitors will also be able to see Achiampong's first film Sunday's Best (2016), a contemplation on the influence, or even hijacking of belief systems by colonial histories, even to the present day, as well as The Expulsion (2019) installation also featuring a video.
Baltic's Level 2 becomes home to the Gaming Room, displaying an interactive set of games that have influenced the artist's thinking about landscapes and journeying. Achiampong cites games as fundamental in his development not just as an artist, but as a young person faced with prejudice, when games provided a space that he felt he was able to control. As well as being a space to relax and try out the consoles, Gaming Room is also something of a comment on the current proliferation and acceptance of games on the international art stage.
Wayfinder is an exhibition with multifaceted approaches to a set of very consistent, yet still open, themes and musings. Its honesty and memorable imagery will not leave you unmoved.