Kunichika: Japanese Prints at Lady Lever Art Gallery, Port Sunlight
Maja Lorkowska, Exhibitions Editor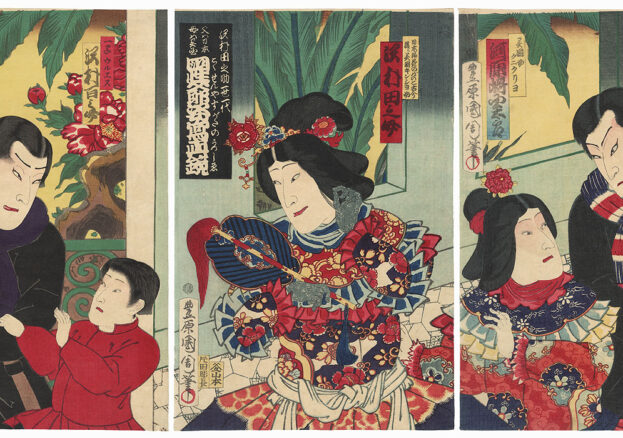 Following the success of the Edo-Pop exhibition in 2021, this spring Lady Lever Art Gallery presents Kunichika: Japanese Prints, showcasing the work of Toyohara Kunichika, one of the most important printmakers of the 19th century in Japan. The show is the first in a national gallery outside Japan.
Kunchika studied under the great master (and extremely popular artist at the time) Utagwa Kunisada. Prints from this early period are included in the introductory section of the show to highlight the master-pupil relationship and its results. Later on, the artist often captured the drama of the Kabuki theatre. A regular backstage visitor, he portrayed actors in their dynamic poses and opulent costumes.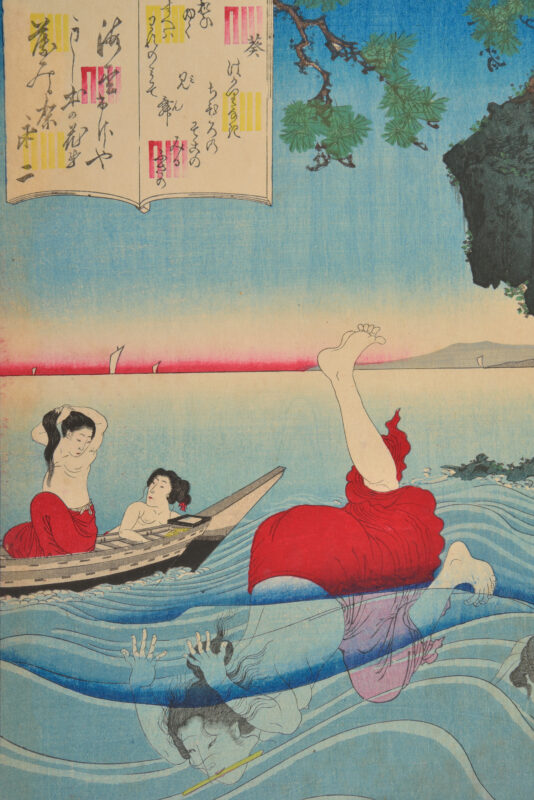 His preoccupation with the dramatic arts and numerous commissions from the theatre resulted in series upon series of prints focusing on the subject, some of which you can see for yourself in Port Sunlight in the form of hand-printed single, double and triptych prints. An admirer of women too, he produced many female portraits in the various 'female beauties' series, ten of which are featured in the exhibition.
Most significantly, although Kunichika's work was rooted in the tradition of his teachers, he often focused on thoroughly modern subjects at a time of great social and political change in Japan, exploring the concerns and conflicts between the old and the new amidst a rapidly growing, modern city. With modernisation affecting all areas of life, from industrialisation to new hairstyles and fashions, Kunichika carefully observed the elements of change and portrayed the nation in a state of transition, while developing his own recognisable style.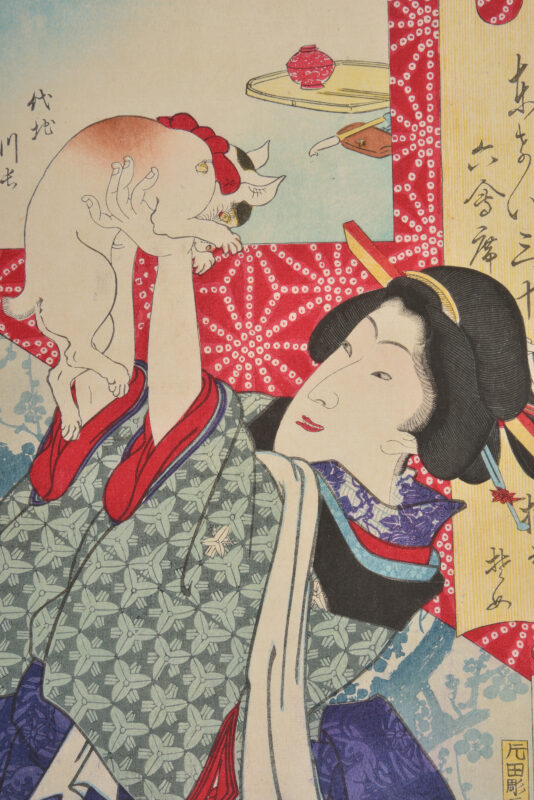 One exhibition highlight is a triptych dating from 1864 of a snowy setting beside the Sumida river in the city of Edo, present day Tokyo, with three Kabuki actors wearing their own giant personal crest or "mon".  Vincent van Gogh owned two parts of another copy of this three-part print that he likely bought from the Paris dealer Bing, who specialised in oriental furniture, decor and prints.
Kunichika: Japanese Prints is be a treat for both lovers of the art of Japanese print and visitors who are new to the technique and style, featuring 50 of the master printmaker's pieces.