Keep It Casual Festival at Hive
Philip K Marzouk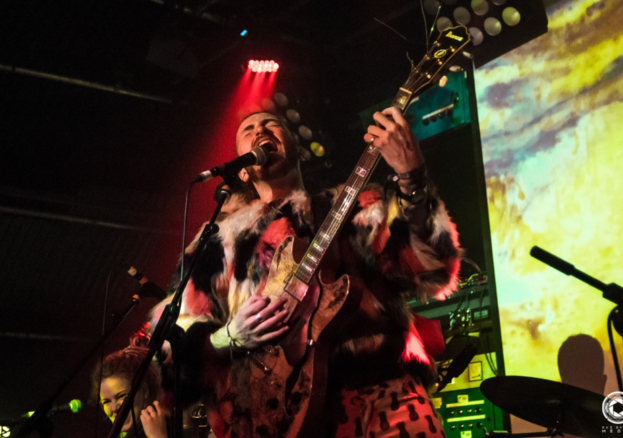 After an amazing 2018 following the release of their album Feels on Wheels, multiple sold out shows nationwide and a live session for BBC 6 Music's Marc Riley, Bethlehem Casuals are branching out and diversifying their portfolio. Alongside running a music pub quiz where patrons are made to sing to their teams constantly (you should also go to this), they've teamed up with Hive Manchester for this all night festival; the first of many I'd imagine and an event not to be missed.
I remember the first time I saw hosts and headliners Bethlehem Casuals. It was a dingy November Manchester night and I was performing at Night and Day as their first support. "Bethlehem Casuals? What an odd name", I mused not grasping what was to happen later that night. The 7 piece band took to the stage and they kicked into 'Bottom Coffin'. My eyes widened, my mouth fixed in an insuppressible smile and I didn't stop dancing till they left the stage. Blending elements of funk, afrobeat, reggae, psychedelia and folk, and enough on stage energy to make Janelle Monae look lazy, if you're yet to see them this is the perfect place to start your love for them.
In support are Mama Racho, named after the Latin-American equivalent of 'young whippersnapper', a name that perfectly sums up their off the wall grooves. This 6 piece's sound layers elements of jazz fusion and psychedelia over the top of Cumbia rhythms, a Colombian musical tradition, making for an inescapably danceable sound. Known for their raucous stage shows in which they wear woollen masks from bassist Joaquín Cornejo's native Ecuador, they have a truly engaging stage presence; as if Mahavishnu Orchestra combined with a Latin-American Slipknot. However, when I last saw them supporting The Mauskovic Dance Band, not one person had their eyes on them. The entire crowd was far too busy dancing.
Taking these jazz fusion influences even further are Ask My Bull, an instrumental 5 piece consisting of bass, guitar, drums and dual brass players. What sets them apart from your Mammal Hands, your GoGo Penguins and the current crop of emerging jazz fusion bands, is a punk ethos and energy. This has made them darlings of various festival scenes including Eden, Not A Cult and Equinox and you're just as likely to see a mohawk as you are a beret at their shows.
Joining the line up from Liverpool are two piece Oya Paya. Following a difficult year in which drummer Ashwin was unfairly deported back to his native Singapore, the band have soldiered on and I am happy for it. With a sound akin to FOALS, Sivu and Pinback, the band have most recently channelled their energy following Ashwin's departure into 'Why?', in my opinion their best song to date.
Finally, keeping punters entertained between the bands are Tautolla DJ, who'll be spinning grooves between the bands, and Lady Lamp who'll be standing like a spectre in the halls of Hive, improvising live ambient guitar loops. You'd be a fool to miss this.