Hobson's Choice at the Royal Exchange
Kristy Stott, Theatre Editor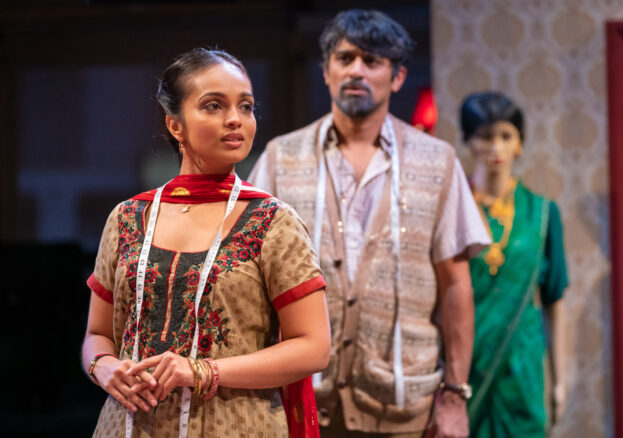 The multi-award-winning writer Tanika Gupta has translated her 2003 adaptation of Hobson's Choice for the Royal Exchange, Manchester.
In this sharp and humorous reimagining of Harold Brighouse's classic play, we meet Hari Hobson, played by Tony Jayawardena (Ackley Bridge), who has left Uganda to make a new life for his family in Manchester.
Set in Manchester's Northern Quarter in the 1980s, this popular story examines family dynamics and reflects the hopes, aspirations and disappointments of families everywhere who are trying to build a new life.
Set in a city with a complex history of cotton and a striking feminist past we meet Durga Hobson (Shalini Peiris) who is determined to challenge the patriarchy and change the status quo. The Hobson family is completed by Maimuna Memon as Sunita Hobson and Safiyya Ingar as Ruby Hobson.
Cutting through generational divides, Hobson's Choice demonstrates that in family relationships, some stories never get old – and some things never change.