Hew Locke: The Procession at Baltic
Maja Lorkowska, Exhibitions Editor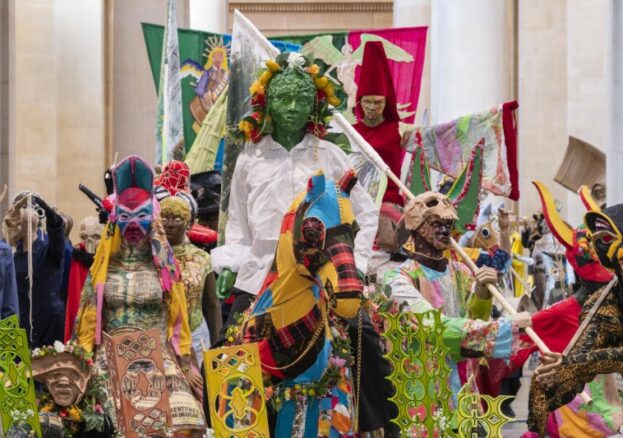 Baltic presents a brand new exhibition opening in February – The Procession from artist Hew Locke takes the concept of a procession as a means of carrying out a ritual, celebrating, protesting, mourning and escaping. Originally commissioned by Tate, the project is grand in its scale and ambition, with an almost immersive atmosphere of a large gathering of people.
The installation resembles a still spectacle of non-moving participants dressed in colourful outfits, masks, surrounded by banners and carrying flags, often inspired by Locke's childhood in Guyana. The figures are highly detailed so The Procession benefits from longer viewing, offering new perspectives and questions the longer we spend with the piece.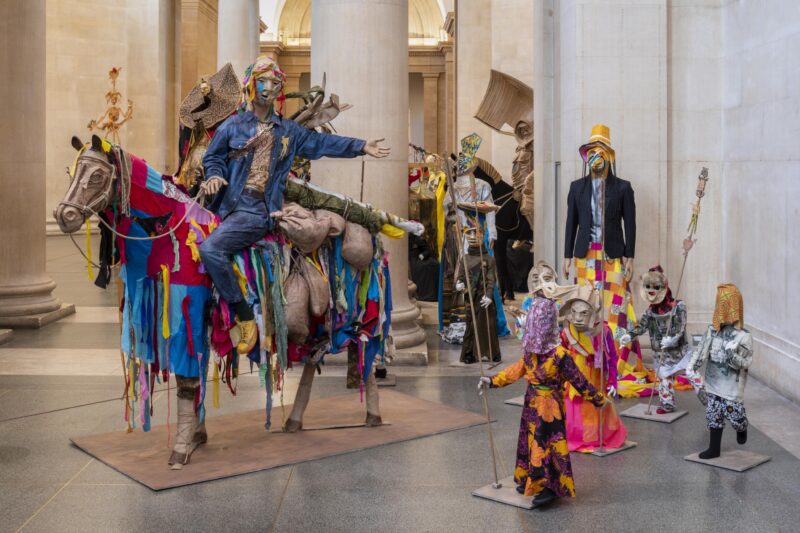 Hew Locke is known for his maximalist oeuvre of colourful and purposefully ornamental sculptures. Interested in themes of the state, ceremony, power, royalty and the symbols of nationhood, Locke's work offers thoughts on colonial and post-colonial power. His love for details and his interest in the tactility of materials (and the ways in which they interact when displayed alongside each other) fuel his ideas for layered, complex sculptures. Locke describes wanting them to be interesting enough for the viewer to speculate about their meaning.
The artist spent his formative years in Guyana and continues to return regularly to feel a deeper connection to his roots. Despite the serious subject matter, the work does contain elements of humour and satire, with the legacy of the empire bubbling just under the beaded surface.
The Procession is a reflection on the cycles of history, examining the flow of money, power, people and cultures. Locke himself says that in the work he "makes links with the historical after-effects of the sugar business", and revisits his artistic journey so far, "including for example work with statues, share certificates, cardboard, rising sea levels, Carnival and the military", giving the installation both a broad political as well as personal perspective.