Half Day Cyanotype Printing Workshop at MCDC
Carmel Smickersgill, Tours & Activities Editor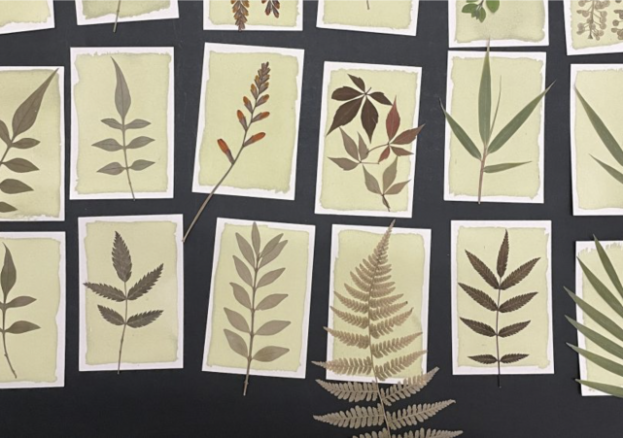 Throughout March, Victoria Glover will be hosting a series of half day cyanotype printing workshops at Manchester Craft and Design centre. Using natural materials and chemicals, cyanotype printing is like taking a very (very) slow photo. It works by UV light reacting to chemicals creating a monochrome blue and white image. You start by arranging objects on top of a material painted with a mixture of the chemicals and exposing the composition to light allowing the image to develop onto the material.
satisfyingly simple, yet strikingly effective printing technique
Starting with a brief explanation of the process, these sessions will give you a well rounded introduction to cyanotype printing. Explore your way through patterns, experiment with different materials and see how you can take this satisfyingly simple, yet strikingly effective printing technique to its full potential.
You'll end the session by creating a print of your own design using techniques covered throughout the workshop. You'll have a collection of ideas, objects and effects to use which make it more than achievable for even the most beginner artist to create something striking.
All the materials are provided by Victoria, but you are more than welcome to bring your own objects such as leaves, feathers or flowers to personalise your design. You'll be printing onto paper, fabrics and wood, meaning you'll walk away with hand printed gifts to give away, decorate your home with or frame.
MCDC hosts a variety of workshops, each led by one of their resident makers, artists or ceramicists. Be sure to check out their website to see what other workshops and courses are coming up in 2023.