Half an Hour of Calm with Mindful Manchester
Carmel Smickersgill, Tours & Activities Editor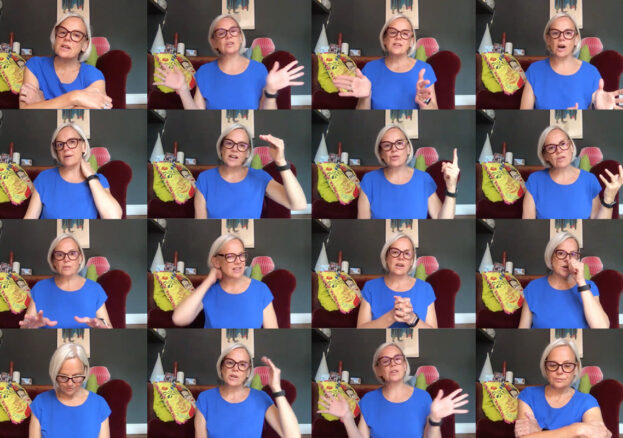 We've all had times this year where we've felt the need for a bit of grounding. Half an hour to calm your mind, where you can focus on just being rather than doing. It's easy to dismiss the practice of meditation as 'not your thing', especially if you prefer to live an energetic lifestyle, slowing down can seem like the least helpful thing to do. This is how Bridget Fitzpatrick felt when she discovered Breathworks. Since then, she has firmly embraced the practice and found an enhanced enjoyment of life. Now she's keen to share these easy and practical techniques to find stillness, in her Half Hour of Calm weekly guided meditations.
allow your brain the space to be creative
Each Wednesday, Bridget leads a half hour session every Wednesday between 6 – 6:30pm. These small moments of calm, are a place for you to join Bridget and a community of people, to be present, feel grounded and just allow yourself to exist without demanding anything else of your mind. There is no presumption, no pressure and no previous experience required, it's so relaxed, you don't even need to turn your camera on.
Each session has some kind of focus or loose theme, however, as a secular practice these topics are usually quite simple and often related to whatever uncertainty we're facing this week. The session then begins with a short grounding exercise. This may be a small bit of movement or an idea to focus on, but the aim is to let you shake off whatever else is going on, leaving the 'faff' behind. Bridget will then guide you through a short meditation. Her approach focuses on practical methods and building a toolkit to use, for example, when it comes to dealing with intrusive and unwanted thoughts. After the meditation Bridget may leave you with small breath exercises to practice throughout the week as well. She also sends you a recording of the session's meditation to use whenever you need it.
focus on just being rather than doing
Although mindfulness and meditation have been proven time and again to benefit mental ill health, what seems to often get neglected is how much more enjoyment you can bring into your life by practising little and often. It can also be massively beneficial for your creativity, allowing your brain the space to be creative and opening up pathways of imagination and inventiveness which may have otherwise been closed off.
Bridget is also a freelance graphic designer who gravitated towards Breathworks as it too is based in Manchester. This secular and practical practice helped her break past the stigma attached to meditating and transformed her own experience of anxiety and depression. After qualifying four years ago, she taught regular sessions, moving them onto zoom in March when we all made a similar transition. Since then they've become widely popular. With a collection of regulars, as well as new faces popping up most weeks, it's a very welcoming zoom room to enter.