Gordon Cheung: The Garden of Perfect Brightness at The Atkinson
Maja Lorkowska, Exhibitions Editor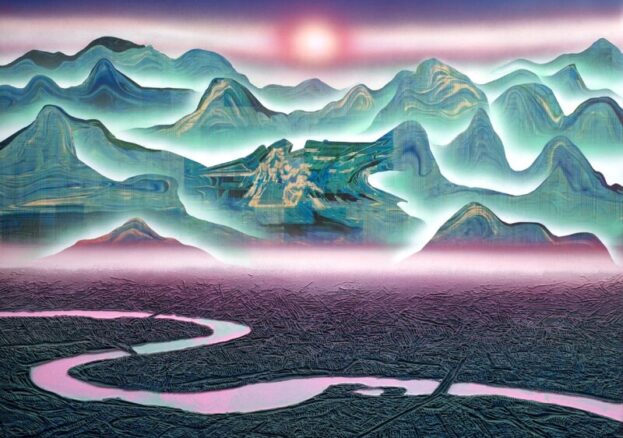 The Atkinson presents Gordon Cheung: The Garden of Perfect Brightness, an exhibition filled with texture and light, emanating from the artist's paintings and sculptures.
Cheung's technique developed over time, utilises the blurred boundaries between virtual and actual reality. His work is produced in a variety of media, including stock page listings, often from Financial Times, spray paint, acrylic, inkjet and woodblock printing. This choice of materials communicates the artist's interest in the effects of global capitalism, as well as his 'in-between' identity.
Visually, the works are beautiful and compelling, with intricate details and complex surfaces. Centred on the concept of a Chinese garden, The Garden of Perfect Brightness is inspired by traditional Chinese 'scholar's rocks' or 'spirit stones'. By embodying microcosms of landscapes, they become focal points for contemplation and connectors between nature and civilisation.