Going Viral at Royal Exchange Theatre
Andrew Anderson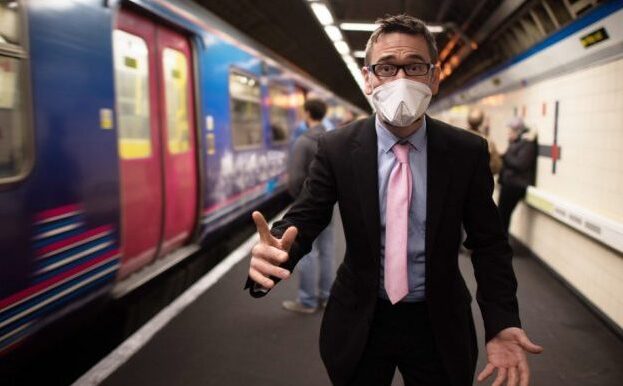 What's that at the Royal Exchange: is it a talk? Is it a play? No – it's Daniel Bye with his new multi-format show Going Viral. His work is a cross between a Ted Talk and a far-out fringe piece, delivering hard facts alongside big laughs and weird bits. Imagine if Dave Gorman wasn't annoying and you're not far off.
Bye's breakout show The Price of Everything was a slow burning success story, detailing how everything – even human skin – has a price put on it and then debating whether or not that might be, well, wrong. So we've got high hopes for Going Viral, which examines how globalisation has made us more connected than ever before…and asks if that's a good news story or a disaster waiting to happen.
But don't take my word for it: The Guardian, The Daily Telegraph, The Independent and several other reputable publications have all given it four or more stars. This one takes place in the Studio space, which makes a nice change to their usual straight-play programming and should be a diverting – and possibly disturbing – evening out.