Fairytales gone bad: Grannylocks / The Monstrous Duckling at Big Imaginations Festival
Gemma Gibb, Associate Editor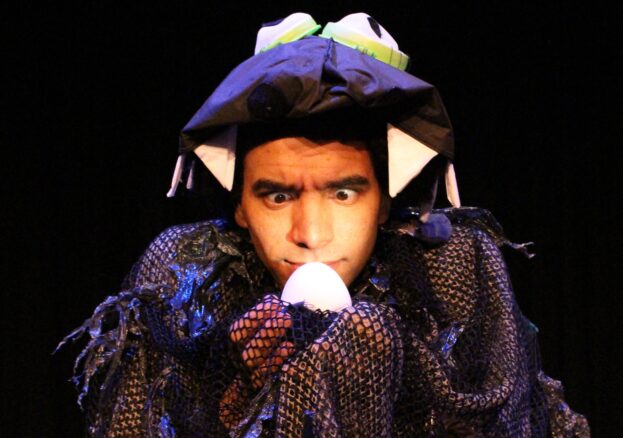 Turning well-loved tales on their heads as its premise, with some signature thrills and dark humour thrown in for good measure, we are more than keen to have a few helpings of Fairytales Gone Bad.
There can't be many more captivating raconteurs in the world than award-winning performance poet Joseph Coelho who raises the bar of the art of storytelling for young and adult audiences alike.
Produced in association with London's respected Half Moon Theatre, Coelho becomes a father returning home. His magical cloak will have little theatregoers' eyes on stalks as they discover that the ugly duckling was not just a bit ugly after all but completely monstrous. The tale of Goldilocks meanwhile becomes a cover for the "true" reality of a complete scoundrel of a Gran.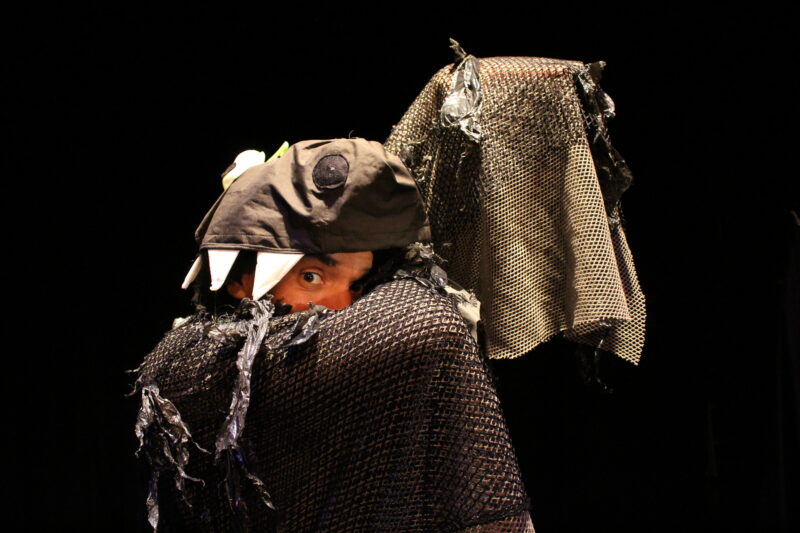 Importantly, these are actually positive tales which emphasise out-of-date messaging and reinforce self-belief – so, despite the hilarity, we see the monstrous duckling not achieving external beauty  and "acceptance" but becoming happy with who he is.
We love that staying afterwards to meet Joseph and ask all the questions you could possibly have is encouraged.  Aimed at ages three and over, it's a  perfect (and less saccharine than most) introduction to theatrical experiences for the tiniest of theatregoers.
Fairytales Gone Bad is part of the Big Imaginations Festival which brings 9 remarkable shows to 26 venues across the North West this autumn. See it at Skelmersdale Library on 25 October, The Turnpike, Wigan, on 26 October, The Atkinson, Southport on 27 October, Z-arts on 28 October, The Citadel, St. Helen's on 29 October, Ellesmere Port Library on 31 October and Lion Salt Works on 1 November.