Emma Rodgers: Wunderkammer at Williamson Art Gallery
Maja Lorkowska, Exhibitions Editor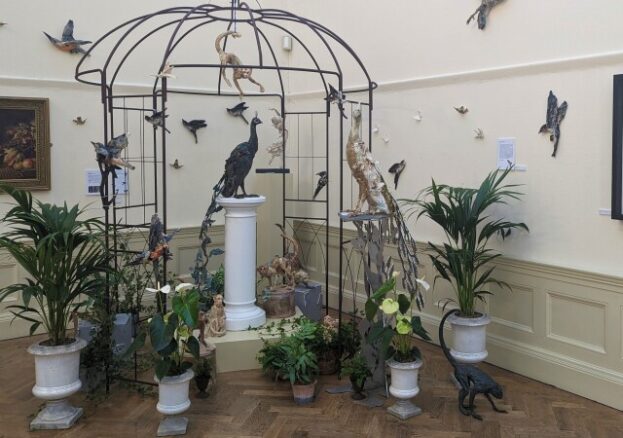 Wirral-based sculptor Emma Rodgers fills the Williamson Art Gallery this summer with a mini-retrospective of her fantastical creations in Wunderkammer. Rodgers works in ceramic and bronze and has exhibited her sculptures at the V&A, the Royal Academy, SOFA Chicago, and in New York and Miami, as well as working on several public sculpture commissions. Her sculptures seem to sit somewhere between delicate and otherworldly while remaining rooted in realistic forms.
In the Wunderkammer show (which, as the title suggests, works as something of a cabinet of curiosities), audiences can glimpse the artist's working process and observe the work's development over time: the display takes a closer look at the objects, people and places that have fascinated and inspired Rodgers throughout her career.
Indeed, the exhibition includes a brand new commission for the Gallery's outdoor courtyard and, at the same time, the artist's first one in her home town of Birkenhead: The Garden of Artemis. Acknowledging local history and symbols, the sculpture is a life-size ornamental oak tree in steel and bronze, a reference to the tree in Birkenhead's coat of arms.