Cosmic Scallies at Royal Exchange
Andrew Anderson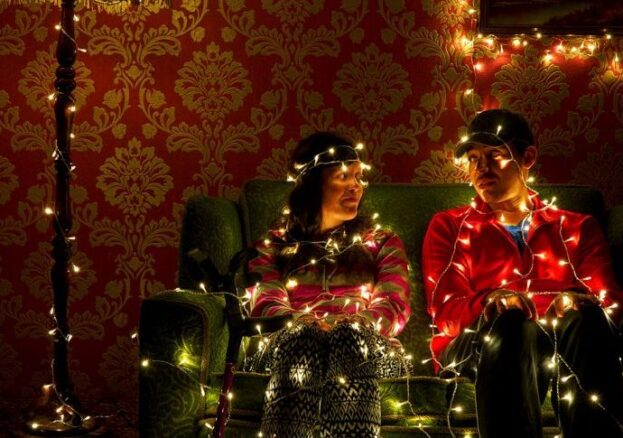 Jackie Hagan is a master of misfit poetry and performance – if you want material about cheap lager, space raiders and the meaning of it all, she's the one for you.
Hagan has been on the Manchester scene for some time, but it wasn't until her 2015 show Some People Have Too Many Legs her career really took off. That piece was born out of health crisis, when Hagan had to have her right leg amputated below the knee. She turned what could have been a tragedy into a triumph, making a funny and engaging show quite unlike anything else you're likely to see – she even did celebrity impressions using her stump.
Now Hagan's talents have been picked up by the Royal Exchange, who have co-produced her new piece Cosmic Scallies. This time Hagan stays off-stage and takes on the role of playwright, delivering an angry and amusing play about growing up – and getting stuck in – Skelmersdale. It focuses on Dent, an ambitious young woman who tried to leave but had to come back, and Shaun, who helps take care of Dent now that she's ill.
A minstrel of the marginalised, Hagan is the perfect person to tell this story; she makes it funny, but doesn't let you forget that there are people out there who are really suffering.