CONTACT at STUN Studio, Z-Arts
Kristy Stott, Theatre Editor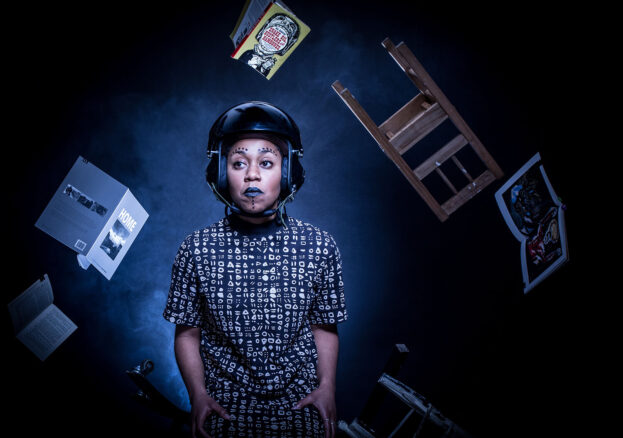 Contact is internationally renowned for producing relevant and distinctive new work – this October Contact will be taking over the STUN Studio at Z-Arts for a two-week long festival which showcases brand new work alongside more established works.
Contact pride themselves on working with a diverse range of artists with something important to say about the world.
This fortnight-long festival will see already established works, like Keisha Thompson's critically-acclaimed Man on the Moon, play alongside brand new commissions from emerging artists.
Keisha Thompson's critically-acclaimed Man on the Moon launches the festival and plays from 16th to 20th October. Using poetry, looped sounds and storytelling, Man on the Moon tells the story of Keisha's relationship with her reclusive dad.
This is followed by Elmi Ali's new show Water Seeds Not Stones from 20th – 23rd October, inspired by the mobile street sellers of Manchester's Market Street.
Nima Séne asks what it means to be 'beige' and black through her TV show alter-ego in Beige B*tch from 26 – 27 October. Nima Séne was the recipient of the Contact and Live Art UK Diverse Actions co-commission which champions culturally diverse ambition, excellence and talent in Live Art and contemporary performance.
Check out our full listings.