Compass Festival 2022
Kristy Stott, Theatre Editor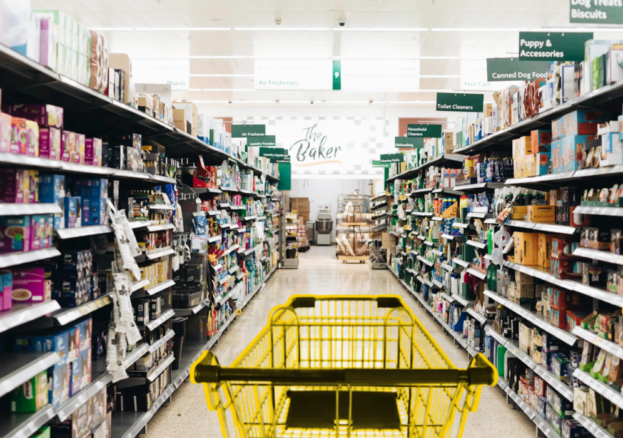 With live art installations and performance, Compass Festival will animate the city of Leeds once again this autumn. Every two years the festival's events pop up in public spaces across the city – this year, you'll find audio performances happening in supermarkets alongside creative food events, storytelling and workshops in Kirkgate Market.
Five brand-new commissions have been announced as part of the 2022 programme.
Since 2011, Compass has been igniting Leeds with brilliant interactive live art projects. Inviting members of the public to experience and participate, thought-provoking and entertaining artworks can be found in a range of settings – and usually outside of traditional spaces like theatres and galleries.
Five brand-new commissions – Wondermart, Satellite, HUNGRY GHOSTS, Citizens Advise and Leeds Sauce – have been announced as part of the biennial festival's 2022 programme.
Written by Silvia Mercuriali, Wondermart is an interactive audio tour – set in a supermarket – that takes you on a journey of rediscovery. The everyday blurs with the imaginary as you become immersed in a private soundscape. Pop on a headset and let yourself be guided up and down the aisles. Following the instructions you hear, you will discover new stories and meanings – making every performance completely unique.
Taking place at Leeds' Kirkgate Market, Satellite is a festival-made space that will be used to document and celebrate stories, communities and individuals across the Black diaspora in the UK and beyond. Events taking place here are set to include Hairlooms: a 1-1 participatory performance hair jewellery workshop; a futuristic dress-up photobooth entitled Authors of our Own Image; a collaborative audio broadcast between local pioneers Sable Radio and Satellite curator Toni Lewis and, an afternoon of food, conversation, readings and community with Leeds based artist Musufing Whyles in Do Yuh Read Mi.
Artist Amy Lawrence brings HUNGRY GHOSTS, a collaborative storytelling and eating project featuring interactive installations, sensory happenings and workshops. Meanwhile, Empathy Museum invites you to step inside Citizens Advise – where you can contribute and receive advice on a range of different subjects.
Find out what Leeds really tastes like with Popeye Collective, an arts organisation that make work based on how and what we eat. Celebrating the city's food culture, heritage and community, Leeds Sauce invites you to become part of the performance to create a condiment for Leeds. Whether you grind the spices or act as chief taster, you'll be able to take home your very own bottle of Leeds Sauce.
The perfect opportunity to reflect and celebrate the people, places and stories of Leeds.
Compass Festival is a much-loved feature of Leeds' cultural calendar and offers the perfect opportunity to reflect and celebrate the people, places and stories of the city.