Close Encounters of the Third Kind – Streaming on iTunes
Tom Grieve, Cinema Editor
Steven Spielberg's contemplative sci-fi classic is newly available following a 40th anniversary 4K restoration. The film sees Richard Dreyfuss reunite with his Jaws director to play a schlubby everyman, electrical engineer who becomes increasingly obsessive and detached from his family following a close encounter with extraterrestrial spacecraft. Featuring lush, expressive cinematography from Vilmos Zsigmond and an iconic John Williams score (Spielberg worried needlessly that the composer would be running on empty following his work on Star Wars) Close Encounters of the Third Kind is one of the movies' most optimistic visions of both alien invasion and humanity's response to it.
Widely interpreted as an allegory for cinema itself — a reading supported by the casting of legendary French film director, critic and cinephile Francois Truffaut as the kind and curious intellectual tasked with directing the government communication with the extraterrestrial interlopers – the film builds to a spectacular conclusion in which an alien mothership descends upon a makeshift desert military base. As all conflict and ego melts away, the assembled communion of soldiers, scientists and crafty civilians watch wordlessly from the darkness, their faces illuminated by the bright lights of the spaceship in a sequence which epitomises the young Spielberg's utopian vision of the cinema.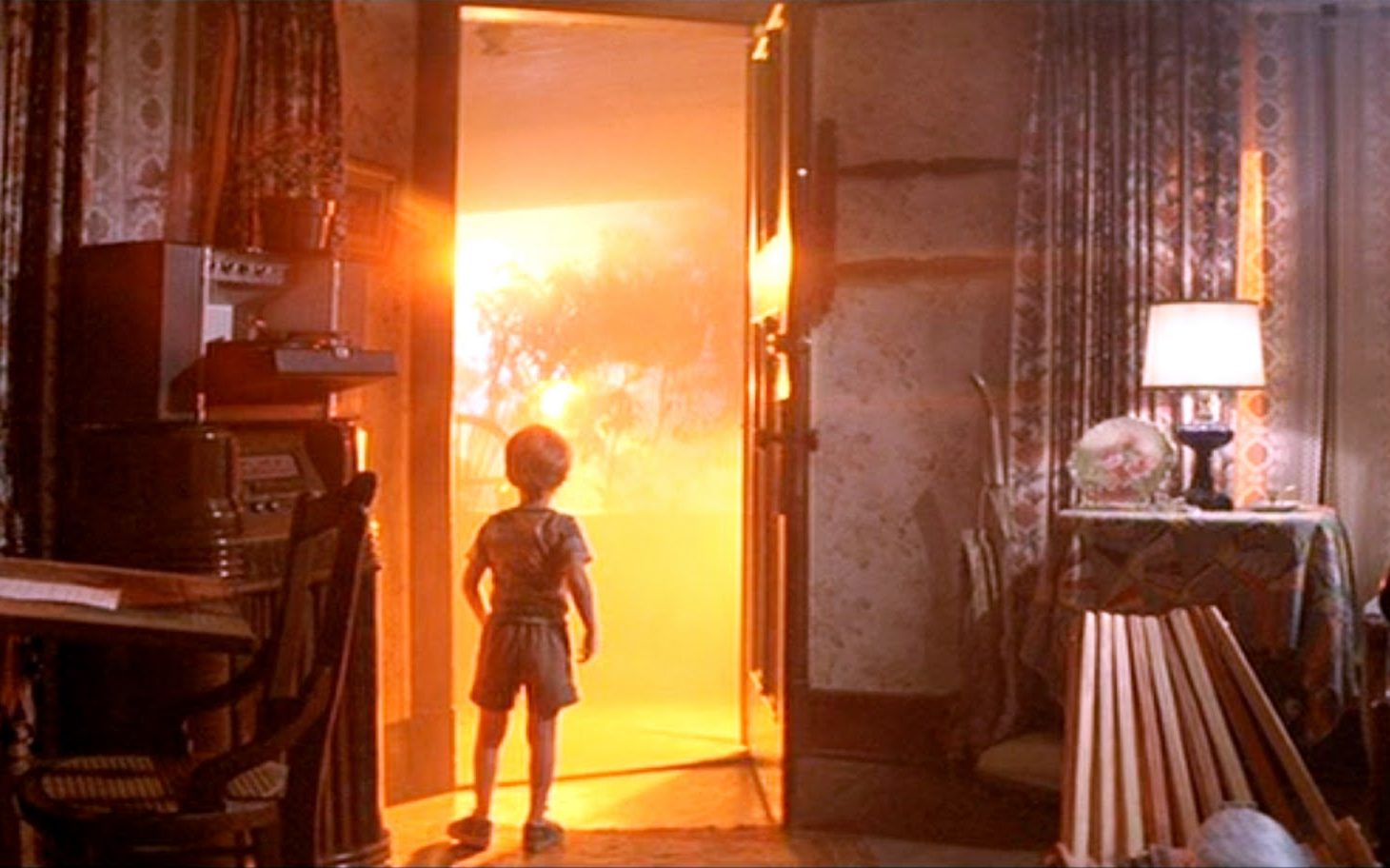 We, of course, watch back from our seats in the theatre — and if ever a film should be seen at the cinema, it's this one — in similar state of transfixion. (See how often the film shows characters half-watching or ignoring the television for an indication of how dismissively the director regards the power of the small screen in contrast.) Spielberg has commented that he regrets his protagonist's final actions (which I won't spoil here) but when read alongside the they unwittingly serve to warn us of the dangers of the selfish, youthful impulse to retreat into the bright light of our obsessions (cinephilia).
Such meta-textual readings are rewarding, but Close Encounters is also a terrific example of the type of film that made Steven Spielberg a household name. Forty years on, the film remains both a dazzling spectacle and detailed, lived-in character piece that sincerely celebrates humanity's potential for global cohesion and teamwork in the face of the wondrous unknown.
Close Encounters of the Third Kind is available to rent on iTunes from £3.49.