Christina Quarles at The Hepworth Wakefield
Sara Jaspan, Exhibitions Editor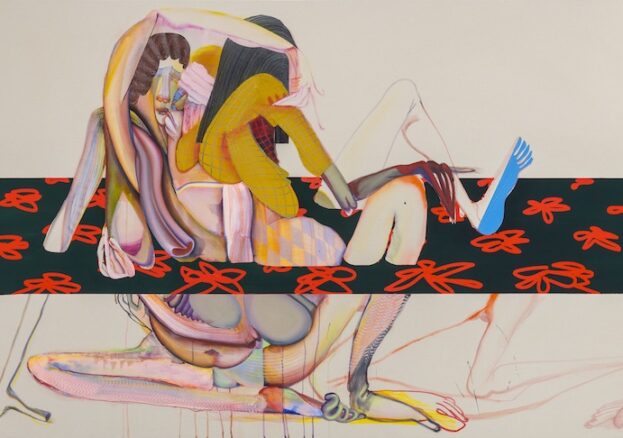 Just three years after graduating from the prestigious Yale School of Art, the Los Angeles-based artist Christina Quarles has gained international recognition for her bold and vibrantly coloured, post-Surrealist acrylic paintings of sensual, ambiguous bodies. Bodies that consist of multiple styles and parts, that float within, push against and burst from the confines of the large canvas walls in erotically-charged and tangled poses. The artist has previously described her work as an expression of "the experience of living in a body rather than looking at a body" – something often far messier, unfixed and complex than the still predominantly heteronormative ideas of Western society acknowledge. Her work comes from a place of multiplicity, evading clear categorisation in a gesture of resistance that stems directly from her own experience as a fair-skinned African American queer cis woman – and often being misread.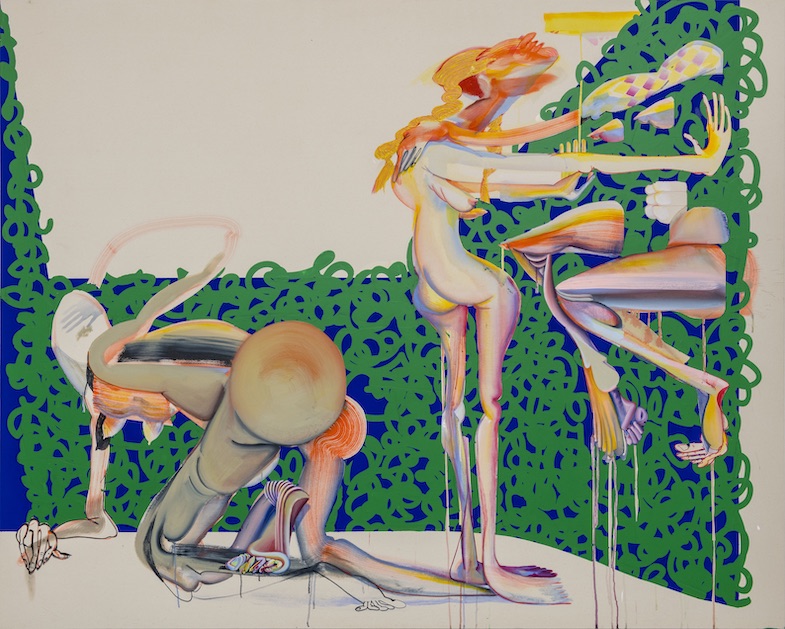 The richness of Quarles' work and the excitement surrounding it therefore makes her first solo exhibition outside of America, presented at The Hepworth Wakefield, a big coup for the gallery. The show will feature new and recent paintings and drawings by the artist, displayed within a specially-designed installation that responds to the distinctive David Chipperfield-designed architecture of the space. It will also coincide with the Hepworth's other major autumn/winter show of 2019, Alan Davie & David Hockney: Early Works. Quarles grew up near the Los Angeles County Museum of Art and recounts being repeatedly transfixed by Hockney's painting Mulholland Drive: The Road to the Studio (1980), held within the museum's collection. Her fluid mixing of different styles, techniques, and 'high art' and popular cultural references has been compared with the approach found in Davie and Hockney's early works, making the pairing of shows an interesting proposition.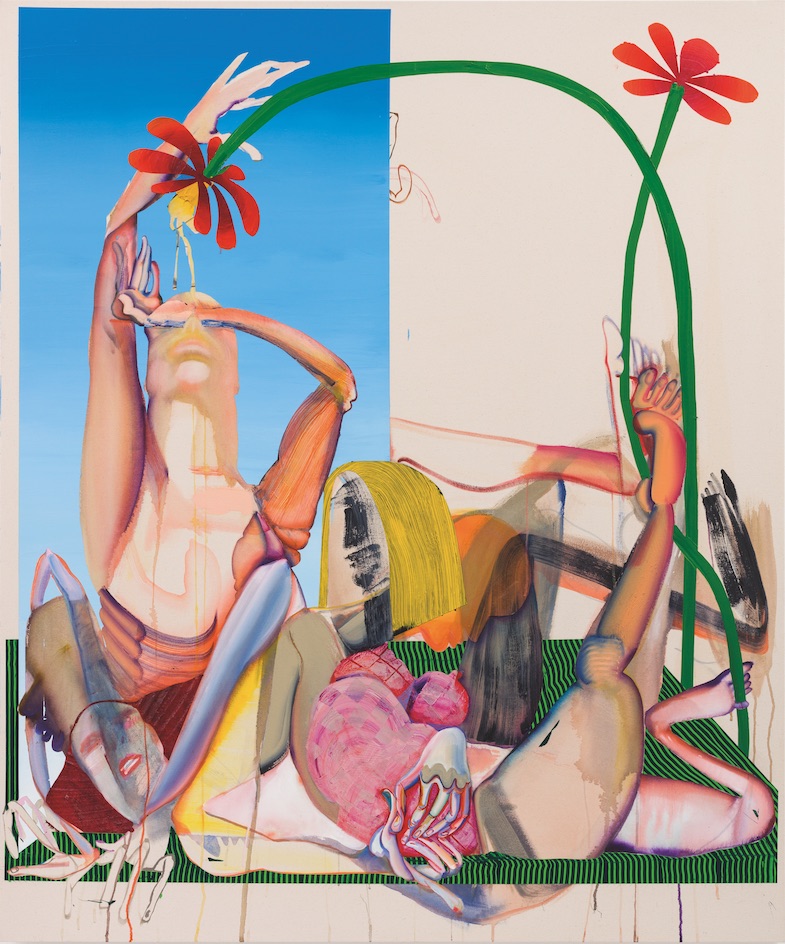 First and foremost, however, the chief reason to visit this European debut has to be the pure visuality of Quarles' work. Bursting with a raw sense of energy, movement and life, her paintings and drawings demand to be seen. Immerse yourself in her remarkable world and consider the body from the inside out.